Nuance Communications Stock Upgraded (Again): What You Need to Know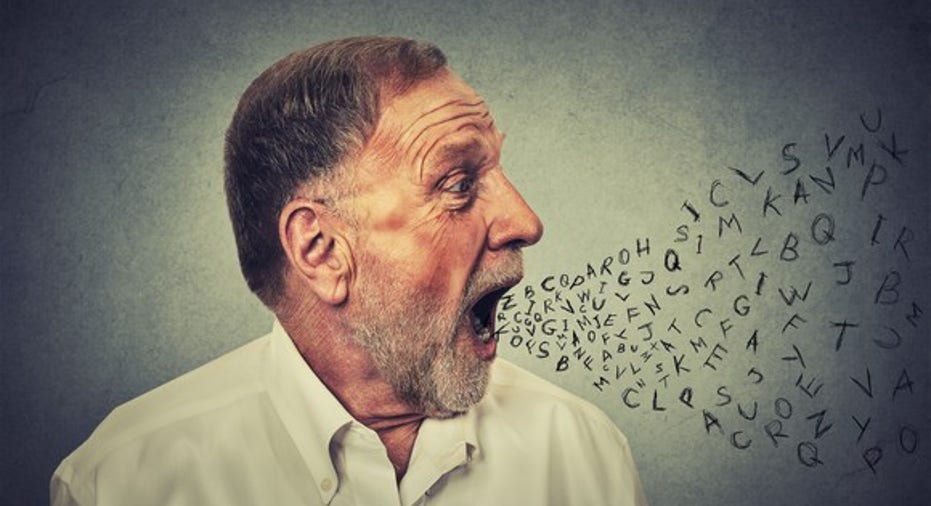 It's been less than two months since ace investment banker Raymond James upgraded Nuance Communications (NASDAQ: NUAN) to outperform -- two months since I agreed "thereisreason to be optimisticabout Nuance stock," and declared myself "bullish on Nuance."
In that time, Nuance Communications stock has gained nearly 9%, and outperformed the S&P 500 by 3 percentage points -- a win, but not quite as big a win as I was looking for. Still, it's early in the game, and there may still be room for Nuance stock to run. That, at least, is the opinion of Wall Street analyst CL King -- which has joined the parade, and upgraded Nuance shares this morning.
Here are three things you need to know about that.
Nuance Communications software turns speech into text on your mobile phone -- but can Nuance stock turn investments into profits in your portfolio? Image source: Getty Images.
1. Up off its lows
Just four months ago, Nuance stock hit a five-year low, selling for less than $14 a share. It's up off those lows today, and priced closer to $16 a share -- but CL King thinks it can go higher. As noted in a write-up on TheFly.com this morning, in addition to upgrading the stock to outperform, CL King has raised its price target on Nuance stock by 12%, to $19, in anticipation of growing revenue in 2017.
2. 20% profits await
If CL King is right about that new price target, Nuance shareholders are in for a treat this year, and can expect to earn a 20% profit in 2017. But is CL King right? Let's take a quick look at Nuance's end-of-year financial results, reported in November.
According to data from S&P Global Market Intelligence, Nuance posted its fourth straight GAAP financial loss in fiscal 2016, but its smallest loss of the four-year streak as well -- just $12.5 million. Sales grew a mere 1%, but then again, CL King is saying that 2017 is the year Nuance turns around its business, and begins growing sales at a more serious pace.
3. Cash is already here
Already, Nuance is generating serious cash from its business. Thanks to reduced spending on acquisitions, Nuance generated positive free cash flow (cash from operations, minus capital expenditures and spending on acquisitions) of $338 million in 2016. Weighed against the company's $4.4 billion market capitalization, that works out to a price-to-free-cash-flow ratio of 13 -- cheaper than you'd expect for a stock that analysts believe will grow its profits at a 16% compound rate over the next five years.
Bonus thing: What Nuance needs to do
That said, investors need to keep an eye on debt as well -- and on what's causing that debt to pile up. Nuance's long history of acquisitions, in addition to draining cash, has had the deleterious effect of growing the company's debt load. With $1.8 billion in net debt on its balance sheet, Nuance sports an enterprise-value-to-free-cash-flow (EV/FCF) ratio of 18.5.
That's actually a bit expensive for a 16% growth rate, and is the one reason why I've not bought Nuance stock myself: When debt is figured into the picture, Nuance isn't exactly expensive -- but neither is it obviously cheap. So what does Nuance need to do to get to "cheap"?
Really, there's just one thing: Stop wasting money buying up other businesses. With sales growing just 5% over the past three years, the strategy clearly isn't paying off in the form of significant revenue growth for Nuance. And yet, it's consumed more than $500 million worth of cash -- cash that if permitted to accrue to Nuance, would have raised annual free cash flow by roughly 50%, and dropped even the company's debt-adjusted P/FCF ratio (the EV/FCF) to just 9.
What it all comes down to is this: If Nuance can keep a lid on cash acquisitions of other businesses, I think the stock is still cheap enough to buy today. If it can't, it isn't.
10 stocks we like better than Nuance Communications When investing geniuses David and Tom Gardner have a stock tip, it can pay to listen. After all, the newsletter they have run for over a decade, Motley Fool Stock Advisor, has tripled the market.*
David and Tom just revealed what they believe are the 10 best stocks for investors to buy right now and Nuance Communications wasn't one of them! That's right -- they think these 10 stocks are even better buys.
Click here to learn about these picks!
*Stock Advisor returns as of January 4, 2017
Fool contributorRich Smithdoes not own shares of, nor is he short, any company named above. You can find him onMotley Fool CAPS, publicly pontificating under the handleTMFDitty, where he currently ranks No. 343 out of more than 75,000 rated members.The Motley Fool recommends Nuance Communications. The Motley Fool has a disclosure policy.