NTSB set to release cause of fiery North Dakota train crash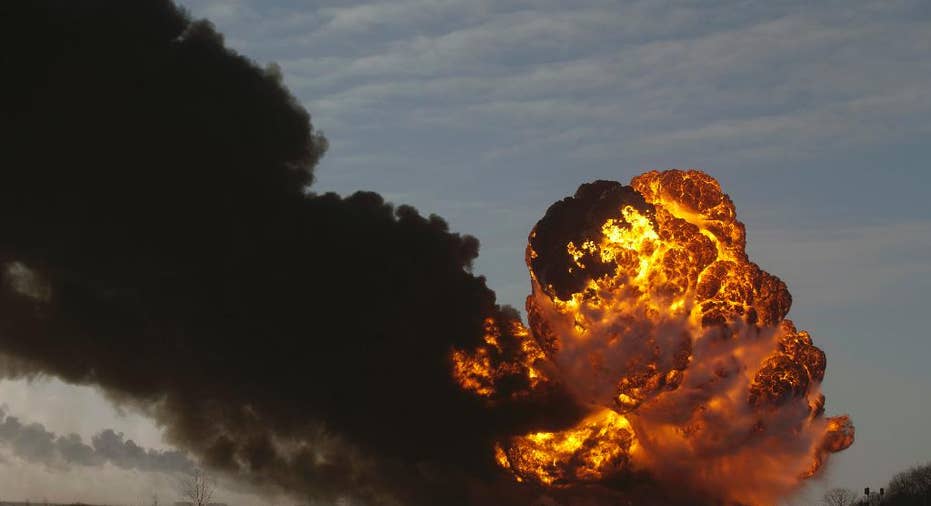 The National Transportation Safety Board is set to release the cause of a 2013 oil train derailment that set off a series of explosions in North Dakota.
The accident happened when a train carrying soybeans derailed in front of an oil tanker train near the small town of Casselton. About 1,400 residents were evacuated from their homes, but no one was hurt.
NTSB investigators previously said a broken train axle from the grain train was discovered at the scene, and the agency ordered the recall of more than 40 axles.
The incident happened 30 miles from the Fargo and Moorhead, Minnesota, metropolitan area and contributed to a national discussion about the safety of moving oil by train.
The board will release its findings during a meeting in Washington.