Novartis gains US approval for delayed MS drug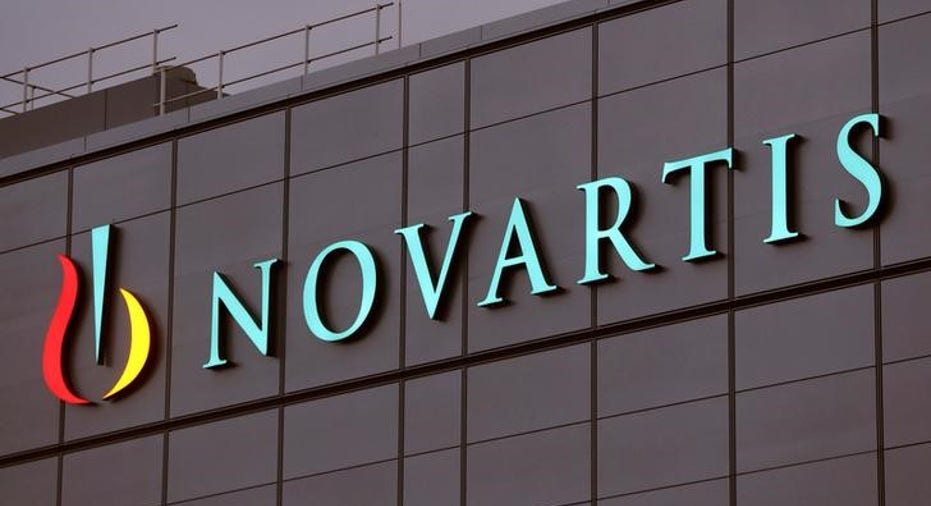 ZURICH, Feb 13 (Reuters) - Novartis's Sandoz division has won U.S. approval for a larger dosage of its Glatopa drug for multiple sclerosis (MS) patients, ending a costly delay that allowed rival generics makers to beat it to market.
The U.S. Food and Drug Administration (FDA) approved a 40 milligrams per milliliter injection of the Novartis copy of Copaxone, Teva's blockbuster medicine, Sandoz said in a statement on Tuesday.
Israel-based Teva Pharmaceutical Industries began facing competition for its 40 mg version of Copaxone from Mylan in October and has been bracing for more copycat versions of its bestselling drug.
Its New York-listed shares were down 2 percent in premarket trade having been down 4 percent earlier.
Sandoz began selling a 20 mg/ml Glatopa dosage to U.S. patients with relapsing MS in 2015 but missed out on millions of dollars in sales after the double-dosage version was pushed back last year after contamination problems at the Pfizer fill-and-finish plant being used by Sandoz.
The FDA approval, which Novartis had expected in the second half of this year, could help to compensate for the recent FDA delay of a Sandoz version of GlaxoSmithKline's asthma and COPD drug Advair, analysts said. The drug's launch is now unlikely before 2019.
"The earlier than expected authorisation (of Glatopa) and commercial launch might add an estimated $200 million to Sandoz' 2018 top line, translating in a low-single-digit divisional growth," said Baader Helvea analyst Bruno Bulic.
"We see ... Glatopa 40mg offsetting the Advair setback and reiterate our buy rating."
Novartis developed Glatopa with Massachusetts-based Momenta Pharmaceuticals.
Teva last week forecast sales of Copaxone would fall to $1.8 billion in 2018 from $3.8 billion last year.
"We have anticipated and planned for a second generic Copaxone to enter the market in 2018," Teva said in an emailed statement to Reuters. "We remain committed to providing Teva's Copaxone 40 mg to patients and continuing to support our patients."
FIRST TO MARKET
The Pfizer plant problems scuttled plans to have the larger Glatopa dosage on sale first in 2017, allowing Mylan to muscle in on lucrative market share with its quicker-to-market Copaxone copy.
Pfizer said last month that the FDA had upgraded the compliance status of its Kansas facility, clearing the way for the Novartis-Momenta medicine.
Overall, Sandoz has been a drag on Novartis results in recent months, with its pills portfolio particularly sensitive to U.S. price pressure. The division's sales fell 1 percent last year to $10.1 billion and Novartis expects sales to be dented by stagnating or declining revenue at Sandoz in 2018.
Novartis is reviewing Sandoz's U.S. pills business for a potential disposal and aims to focus on more complex injectible drugs in its generics portfolio, such as Glatopa, as well as biosimilars.
"The approval and launch of Glatopa 40 mg/mL reinforces our leadership in delivering complex, differentiated generic products," Sandoz head Richard Francis said in a statement. (Additional reporting by John Revill and by Tova Cohen in Tel Aviv; Editing by David Goodman and Jane Merriman)