Northeastern ski areas revel in a rarity _ powder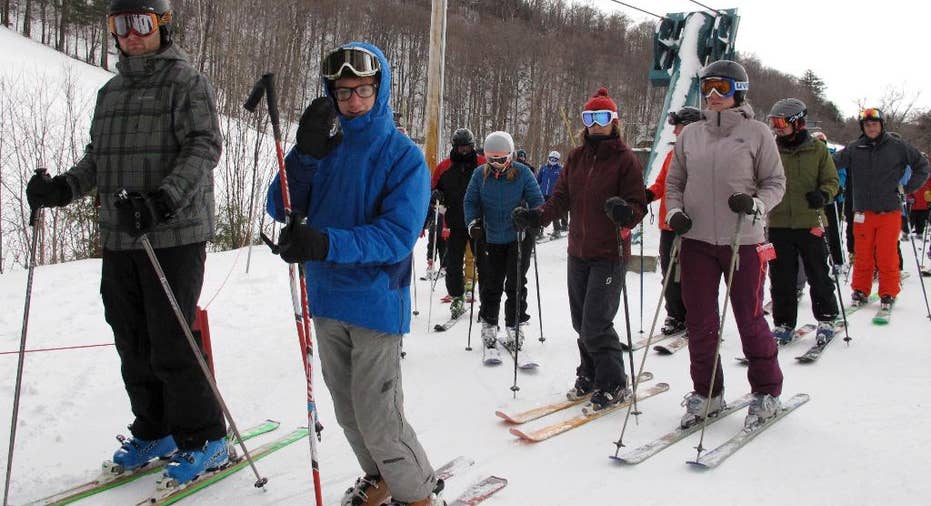 Northeastern ski areas are reveling in a rarity — powder — after a nor'easter dumped up to 2 feet of snow in some Maine towns and lesser amounts in Vermont and New Hampshire.
That comes after a dismal season last winter with little snow.
Maine's Sunday River reported more than 20 inches of new snow on Friday.
The resort had 111 out of 135 trails open, more than double the amount open at this time last year.
But the storm didn't drop as much as some resorts in Vermont had hoped.
Still, 6 to 8 inches of new cover brought out a big crowd of skiers at Mad River Glen in Fayston, which has limited snowmaking and was too bare to open at this time last year.