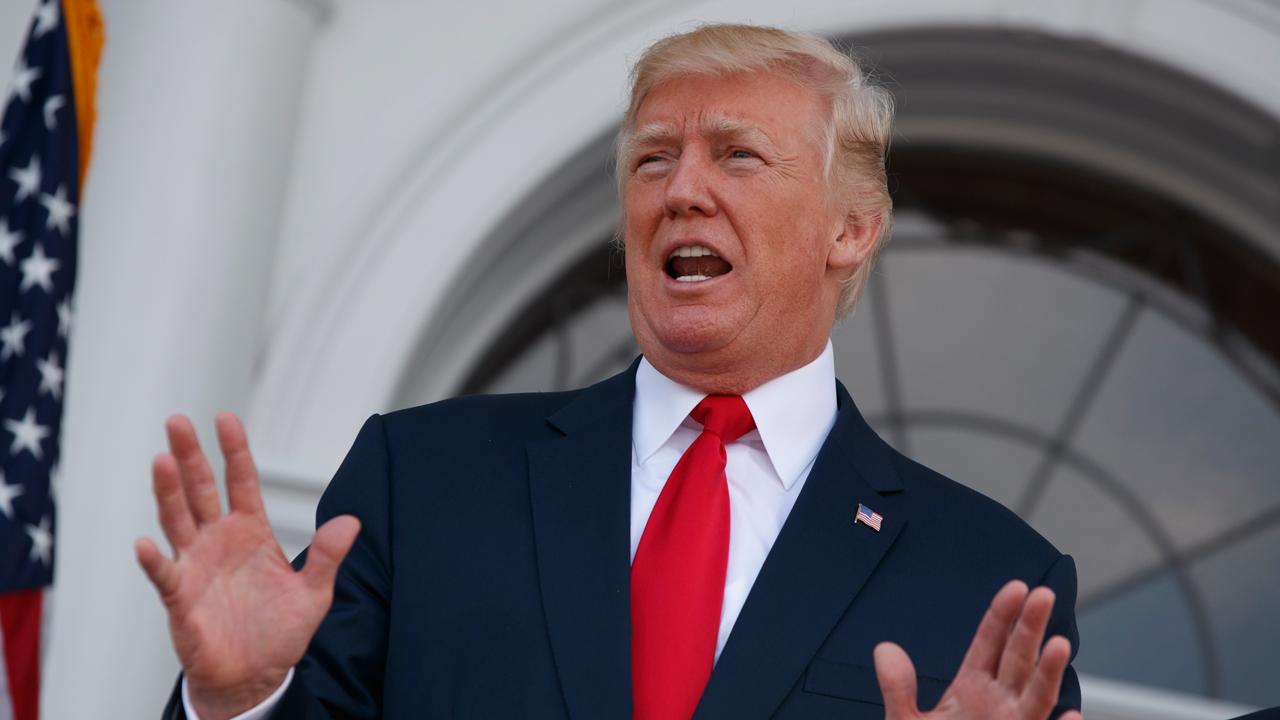 Defense stocks including Lockheed Martin (NYSE:LMT) rallied this week amid escalating threats from North Korea.
Lockheed Martin, Northrop Grumman (NYSE:NOC) and Raytheon (NYSE:RTN) each recorded new all-time highs on consecutive days Wednesday and Thursday, as President Donald Trump vowed to respond to any North Korean threats with "fire and fury."
Lockheed has advanced 2.5% during the first four sessions of the week. Raytheon, known for the Tomahawk and Patriot missiles, is up 2.7%. Northrop Grumman has climbed 0.7%. L3 Technologies (NYSE:LLL), which provides intelligence and surveillance systems, jumped 4.1%.
Multiple defense contractors told FOX Business that customers are showing more interest in missile defense systems. Shares of Kratos Defense & Security Solutions (NASDAQ:KTOS), a supplier of target systems and missile targets that simulate threats, has surged 9.4% this week.
The industrial giants that make fighter jets, weapons and other military equipment have been on a tear since Trump's Election Day victory. The PowerShares Aerospace & Defense ETF (NYSE:PPA) has gained 25.3% since Trump won the 2016 election, as investors banked on new spending on the U.S. military.
Tensions between North Korea and the U.S. have reached a boiling point. North Korea has conducted multiple ballistic missile tests this year, and U.S. officials now believe the Kim regime can make a miniaturized nuclear warhead. In recent days, North Korea has dismissed Trump's warnings and threatened to attack the waters near Guam.
Trump's latest warnings to North Korea came in a speech Thursday, and the broader market swiftly retreated on renewed concerns over a potential conflict.