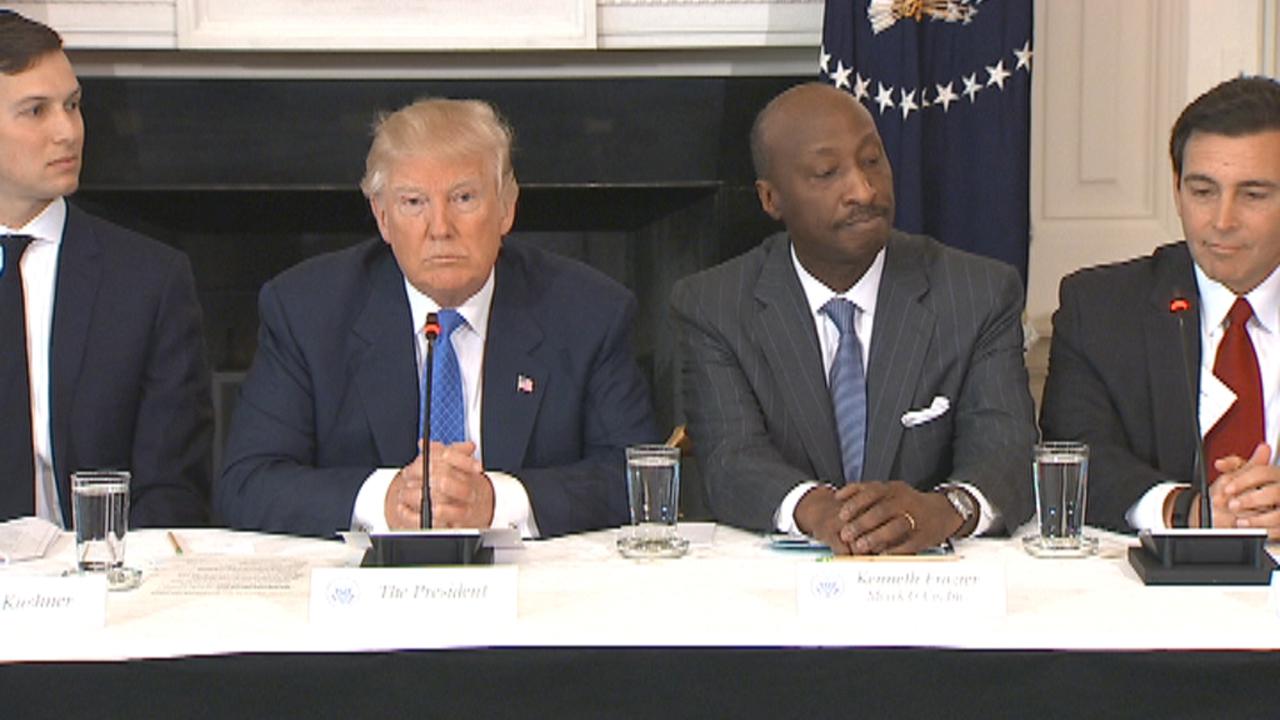 As the tensions with North Korea de-escalate, investors see the best day of summer as the Dow jumped 135 points Monday.
Outraged over the president's response to the Charlottesville, Virginia violence, three CEOs resigned from President Trump's American Manufacturing Council. Merck (NYSE:MRK) CEO Kenneth Frazier; Under Armour (NYSE:UA) CEO Kevin Plank and Intel (NASDAQ:INTC) CEO Brian Krzanich are all stepping down.
More from FOXBusiness.com
A federal judge ordered Costco (NASDAQ:COST) to pay $19.4 million to Tiffany (NYSE:TIF) for marketing Tiffany diamond rings at warehouse-club prices.  The rings weren't made by Tiffany, but Costco still used the brand-name to sell 2,500 engagement rings and make a profit of $3.7 million.  Costco plans to appeal.
Dunkin' Donuts' (NASDAQ:DNKN) is launching its fall menu later this month.  Not only is Dunkin bringing back pumpkin, but it will introduce new maple-pecan coffees and sandwiches too!