North Korea Jitters, BOJ Action Send South Korean Stocks Spiraling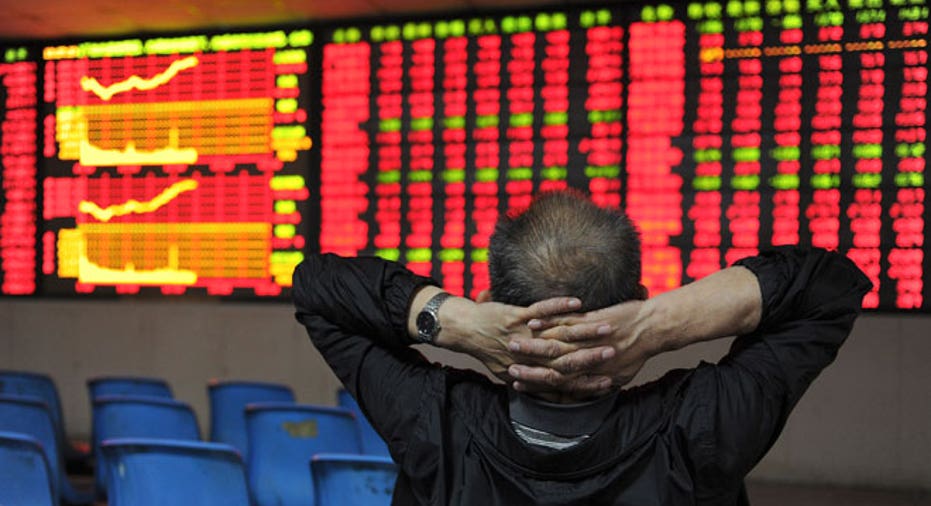 South Korea's benchmark index tumbled another 1.6% on Friday as North Korea and its leader Kim Jong Un rattle global investors with increasingly-hostile rhetoric.
The selloff marked the fifth decline in a row for the KOSPI, and also comes amid concerns that South Korean exports will be hurt by the Bank of Japan's massive quantitative easing program.
But much of the headlines were being driven by North Korea, which late this week asked Russia and other countries to consider evacuating their diplomats from Pyongyang amid the rising tensions.
"There's a lot of money that doesn't want to be around in case Kim Jong Un does something crazy," said Michael Block, chief equities strategist at Phoenix Partners Group. "Even if he's not going to push a button, his rhetoric could heat up further and there could be some offshore skirmishes."
North Korea experts believe an all-out war on the peninsula is unlikely, though they do warn the risk of a miscalculation is higher than during other recent standoffs due to a new cast of characters leading the longtime enemies.
Some have speculated a repeat of the 2010 incident that killed 46 South Korean sailors is possible.
"Pyongyang has shown it is willing to keep the inflammatory rhetoric high as recent gestures have underscored, with outcomes up to and including combat casualties," analysts at Citigroup (NYSE:C) wrote in a note to clients on Friday.
In recent weeks, North Korea has threatened to attack the U.S. and South Korea with nuclear weapons, with the regime warning this week that "the moment of explosion is approaching soon."
After initially conducting a show of force with American military muscle, the U.S. has scaled back in recent days due to fears it could accidentally provoke Kim.
"Heightened North Korean tensions do not always have negative impacts on markets and have occasionally presented buying opportunities, but any shock that affects sentiment should not be ignored," Citi said.
On Friday the KOSPI dropped 32.22 points, or 1.64% to 1927.23. The benchmark South Korean index is in the midst of its longest losing streak since a six-day slump in early February, and is now down 3.5% year-to-date.
South Korean equities were also under pressure from the BOJ, which this week announced plans to unleash $523 billion of liquidity in each of the next two years in an effort to fight off deflation.
While the move has helped lift Japan's Nikkei 225, it is also weighing on investor sentiment in South Korea.
"There is a fear that the Korean exporters like Hyundai and Daewoo and Samsung will get undercut by the weaker yen," said Block.