Nordstrom Rack Is Poised to Soar Again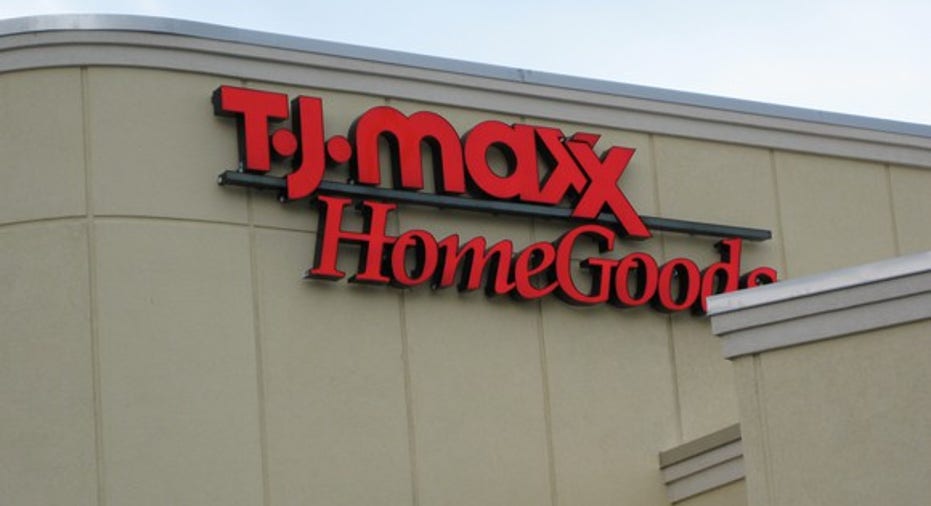 Nordstrom (NYSE: JWN) has a unique advantage over other department-store operators in that it has big exposure to off-price retail through its Nordstrom Rack chain.
To understand why that's so important, just take a look at the success of off-price giant TJX Companies (NYSE: TJX). By mastering off-price retail, TJX has become one of the world's top retailers, with more than $30 billion of annual revenue. It continues to grow at a high single-digit rate while posting double-digit margins.
However, after several years of explosive growth, Nordstrom Rack hasn't quite lived up to its potential in the past year or two. But Nordstrom has worked hard in 2016 to get the Rack business back on track, which could drive strong profit growth in the years ahead.
The Nordstrom Rack off-price concept has huge potential. Image source: The Motley Fool.
Massive expansion
In 2012, recognizing the off-price market's huge growth potential, Nordstrom decided to make a bold long-term bet on Nordstrom Rack. At the time, the company announced plans to more than double the Nordstrom Rack store count to 230 locations by the end of 2016. (Nordstrom has fallen just short of that goal, with 215 Rack stores now open.)
For a while, this expansion plan worked like a charm. Sales at Nordstrom Rack surged nearly 20% in fiscal 2012 and then grew 12% in fiscal 2013 and 17% in fiscal 2014. In total, the off-price chain grew sales by 57% during that three-year period, adding more than $1 billion of annual revenue.
Most of those gains came from adding new locations. But Nordstrom also managed to squeeze more sales out of existing Rack stores, increasing Nordstrom Rack's sales per square foot from $545 in fiscal 2011 to $552 in fiscal 2014.
Nordstrom Rack hits a bump
Nordstrom has continued to open lots of Rack stores in 2015 and 2016, driving revenue growth. But comparable-store sales gains have slowed to a crawl. As a result, Nordstrom Rack's revenue growth slowed to 10% in fiscal 2015 and 8% through the first three quarters of fiscal 2016.
Furthermore, sales per square foot fell from $552 in fiscal 2014 to $523 in fiscal 2015. Year to date, Nordstrom Rack's sales per square foot have slipped by another 3%.
Nordstrom doesn't report the Rack chain's earnings separately from its total retail earnings. Nevertheless, this reduction in store productivity over the past two years has undoubtedly put pressure on Nordstrom Rack's profitability. Furthermore, with lower-than-planned sales growth, Nordstrom has needed to offer deeper discounts to clear out unwanted merchandise.
Nordstrom starts to fix its inventory problems
During 2014 and 2015, Nordstrom's inventory grew significantly faster than its sales. Some of this divergence was driven by the pace of store openings -- Nordstrom has to buy inventory for new stores before they open -- and by investments to drive online sales growth. However, Nordstrom was also carrying too much inventory in its stores.
Lean inventory has been one of the keys to TJX's success. Image source: The Motley Fool.
Having too much inventory is particularly bad for an off-price retailer. TJX's management consistently focuses on keeping inventory low. This allows TJX to take advantage of last-minute deals available in the wholesale market -- and it ensures that the company is constantly delivering fresh merchandise to its stores, encouraging customers to visit more often.
Fortunately, Nordstrom ended the third quarter with inventory roughly flat compared to last year, while sales have increased about 3% year over year for the past two quarters combined. Inventory management has improved across both the full-price and off-price businesses.
As a result, "[T]he inventory levels in ... Nordstrom Rack are as current as we've seen in a long time, and we're fluid, we have open-to-buy, and the flow is improving, and the customer's responding to that," according to Nordstrom co-president Blake Nordstrom.
Can Nordstrom unlock the Rack's potential?
Critics of Nordstrom's off-price strategy contend that the company is undermining its profitable full-price business and diluting its brand by growing the Nordstrom Rack brand so aggressively.
However, best-in-class off-price retailers like TJX have higher margins than Nordstrom has ever managed. The problem is really just that Nordstrom Rack hasn't been living up to its potential lately. Nordstrom Rack ought to be earning a higher profit margin -- and a significantly higher return on invested capital -- than Nordstrom's traditional full-price business.
By reducing its inventory per store, Nordstrom has already set up the Rack chain for better results in Q4 and into 2017. Rack stores will have fresher merchandise, which should help them attract more customers while reducing clearance discounts.
Nordstrom is also slowing its Rack store growth. As of now, there are just 12 new Nordstrom Rack stores scheduled to open in 2017, following several consecutive years of adding more than 20 Nordstrom Racks annually. This should improve profitability, because new stores take a few years to mature to their full sales and earnings potential.
If Nordstrom Rack can maintain its recent progress on inventory management, the profitability of its mature stores should rebound in the next year or two. Furthermore, the stores opened during the past four years of rapid expansion will gradually mature, leading to higher profits.
Nordstrom correctly identified the off-price market as a big growth opportunity in 2012. But so far, its execution has been inconsistent. In the past few quarters, Nordstrom has started to get the Rack chain back on track. If it can keep up the momentum, the potential upside is tremendous.
10 stocks we like better than Nordstrom When investing geniuses David and Tom Gardner have a stock tip, it can pay to listen. After all, the newsletter they have run for over a decade, Motley Fool Stock Advisor, has tripled the market.*
David and Tom just revealed what they believe are the 10 best stocks for investors to buy right now... and Nordstrom wasn't one of them! That's right -- they think these 10 stocks are even better buys.
Click here to learn about these picks!
*Stock Advisor returns as of November 7, 2016
Adam Levine-Weinberg owns shares of Nordstrom and is long January 2018 $60 calls on The TJX Companies and short January 2018 $90 calls on The TJX Companies. The Motley Fool recommends Nordstrom.
Try any of our Foolish newsletter services free for 30 days. We Fools may not all hold the same opinions, but we all believe that considering a diverse range of insights makes us better investors. The Motley Fool has a disclosure policy.