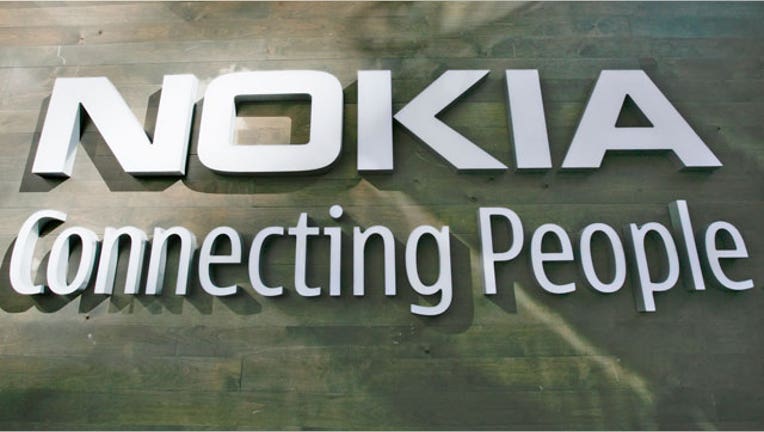 Nokia reported a quarterly net loss for the third time in a row amid sluggish mobile-network sales and charges related to its recent acquisition of French rival Alcatel-Lucent, but said it will continue to broaden its product portfolio to offset a decline in the mobile infrastructure market.
The Finnish telecommunications-equipment maker also said Thursday its Chief Financial Officer Timo Ihamuotila has resigned to join technology conglomerate ABB in Switzerland. He will be replaced by Kristian Pullola.
Nokia said net loss for the three-month period ended Sept. 30 totaled EUR125 million ($136 million), compared with a net profit of EUR152 million in the year-earlier period excluding the Alcatel-Lucent acquisition which it completed earlier this year.
Revenue was up sharply at EUR5.89 billion from EUR3.04 billion reported in the same period last year, reflecting the Alcatel-Lucent purchase. Nokia said it had EUR6.40 billion in combined revenue with Alcatel-Lucent in the third quarter last year.
Amid a slowing telecom-equipment market and fierce Asian competition, Nokia's third-quarter results point to a sector-wide trend after Swedish rival Ericsson last week reported a quarterly loss of 233 million Swedish kronor ($26.1 million).
In recent months, the industry has been severely hit by slower demand for network upgrades from telecom carriers, as many of them last year completed the rollout of latest-generation wireless networks. Meanwhile, Nokia and Ericsson are facing stiff competition from Chinese companies Huawei Technologies and ZTE Corp., who have gained significant market shares by offering innovative products at competitive prices.
Nokia said its mobile sales were down 15% to EUR3.32 billion, adding it foresees the mobile infrastructure market shrinking further in 2017.
However, analysts say Nokia is relatively well-equipped to face the market's slowdown in part thanks to the Alcatel-Lucent acquisition.
"Nokia holds an attractive end-to-end product portfolio, an [intellectual property rights portfolio] with long-term growth potential and is headed by an experienced management team," Handelbanken wrote in a note to clients last week.
While Nokia said it suffered from costs related to the Alcatel-Lucent transaction and related integration, the EUR15.6-billion deal also led to a diversification of Nokia's product portfolio to include fixed internet gear such as routers and switches.
Fixed network sales for the quarter were up 3% to EUR585 million, the company said.
Sales of Nokia Technologies, the company's intellectual property and licensing business, more than doubled to EUR353 million year-over-year, primarily due to a patent cross- license agreement with Samsung Electronics.
"The power of our broad portfolio was evident in the quarter," said Nokia CEO Rajeev Suri in a statement, adding the company aims to continue to broaden its customer base by offering end-to-end network solutions.
Write to Matthias Verbergt at Matthias.Verbergt@wsj.com