No Matter Who Becomes President, Valeant Pharmaceuticals Could Lose Pricing Power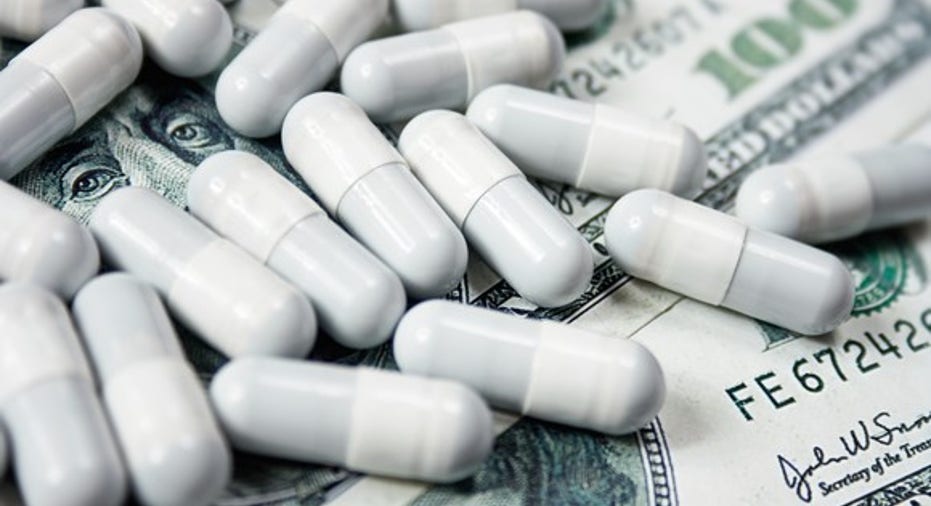 Image source: Getty Images.
It's been nothing short of nightmarish past year-and-change for shareholders of drugmaker Valeant Pharmaceuticals (NYSE: VRX), which have seen their shares fall 90% from their all-time high.
The issues Valeant is dealing with reads like a laundry list:
It has $30.77 billion in debt, which has constrained its ability to make any additional M&A moves.
Lenders have cut off access to additional credit.
It's had to twice renegotiate lending terms to ease its debt covenant restrictions, resulting in added fees and higher interest rates on its existing loans.
It twice failed to file financial reports in a timely manner, resulting in default letters from its lenders.
It improperly recognized $58 million in revenue from now-former drug distributor Philidor Rx Services.
It's been named in multiple probes surrounding its activity with Philidor and its pricing practices.
Its new drug distribution partnership with Walgreens Boots Alliancehas been bumpy, with dermatology sales down 55% year over year in the second quarter. Dermatology has traditionally been Valeant's flagship revenue-generating segment.
Finally, Valeant's now-former CEO, J. Michael Pearson, testified in front of a Senate committee in April that his company had made "mistakes" when pricing certain drugs.
This last point is of particular concern, since drugmakers generate a lot of growth from their pricing power and their ability to pass along price hikes to insurers and consumers.
Image source: Getty Images.
Valeant acquired two cardiovascular drugs, Nitropress and Isuprel, from Marathon Pharmaceuticals in February 2015 and promptly raised their list prices 525% and 212%, respectively. What really irked consumers and lawmakers is that these price hikes were made on existing therapies without altering their formulation or manufacturing process. Making matters worse, Pearson admitted that Valeant's management team made mistakes in its pricing practices, which will probably result in future price increases for any of its therapies being scrutinized.
For its part, Valeant announced that through mid-September it'd worked out discounts and rebates with 13 of the 14 group purchasing organizations throughout the country that contract with hospitals, health plans, and long-term care facilities. Of course, as we recently examined, some hospitals still haven't seen a cent in discounts or rebates.
Valeant may be in a no-win situation
However, the bigger concern for Valeant could be that no matter who winds up winning the presidential election in November, Hillary Clinton or Donald Trump, its pricing power could be further diminished in the future.
Democratic presidential nominee Hillary Clinton. Image source: Disney-ABC Television Group via Flickr.
Clinton has made prescription drug reform a major issue within her campaign. Earlier in September, Clinton proposed creating a federal task force that would act as a watchdog on the lookout for unjustified price increases and potentially penalize drugmakers that pass along those price hikes. Additionally, this task force would seek cheaper alternatives to high-priced drugs. In other words, this task force would primarily be focused on ensuring that price increases on existing therapies don't gouge consumers -- and price increases on existing therapies is where Valeant made its mark in recent years.
Clinton also made waves last September, shortly after the Martin Shkreli/Turing Pharmaceuticals fiasco, by suggesting that tougher measures should be enacted on pharmaceutical companies, which could include a shorter patent protection period and monthly out-of-pocket limits on prescription drug spending for consumers, which would allow the federal government to negotiate on behalf of Medicare. Clinton has viewed the pharmaceutical industry as a symbol of greed during this campaign, and companies like Valeant could see their pricing power erode if Clinton heads into the Oval Office.
Even a Donald Trump victory in November would be potentially devastating news for Valeant. For starters, Trump wants to repeal the Affordable Care Act, which you probably know best as Obamacare. According to the Centers for Disease Control and Prevention, Obamacare has pushed the uninsured rate down to an all-time low of 8.6%, and some 21 million people who were previously uninsured before the ACA was signed into law now have health insurance. Repealing the ACA could spike the uninsured rate in the near term, which could be problematic for prescription fills for all drugmakers, including Valeant.
Republican presidential nominee, Donald Trump. Image source: Disney-ABC Television Group via Flickr.
The bigger issue with a Trump presidency is that his seven-point healthcare plan calls for the removal of barriers to entry into free markets for overseas drug providers. In simpler terms, he wants Americans to be able to shop for drugs overseas, in markets such as Canada, in order to save money. Drugmakers typically rely on higher prices in the U.S. to subsidize retail sales in some ex-U.S. markets, meaning if consumers are allowed to purchase drugs overseas, it could further pressure U.S. drugmakers' pricing power.
Valeant's future is uncertain
For the time being, Valeant appears to have even more pressing issues on its hands than its pricing power. It's looking to reduce its crippling debt load by selling non-core assets that generate about $2 billion in annual sales and roughly $725 million in EBITDA. Valeant is aiming to net an aggregate of $8 billion for its assets, but it could struggle to do so given that its peers are fully aware of its desperation to sell and improve its financial flexibility.
But, even if Valeant is able to sell assets, reduce its debt, and hang onto its two valued franchises (Bausch & Lomb and Salix Pharmaceuticals), its growth could be stymied by either candidate's stance on prescription drug reform.
Valeant may be able to hang its hat on the idea that a political divide among lawmakers on Capitol Hill may not yield a workable prescription reform bill. But crossing your fingers and hoping for the best isn't a viable investment strategy, at least the last time I checked.
A secret billion-dollar stock opportunity The world's biggest tech company forgot to show you something, but a few Wall Street analysts and the Fool didn't miss a beat: There's a small company that's powering their brand-new gadgets and the coming revolution in technology. And we think its stock price has nearly unlimited room to run for early in-the-know investors! To be one of them, just click here.
Sean Williamshas no material interest in any companies mentioned in this article. You can follow him on CAPS under the screen nameTMFUltraLong, and check him out on Twitter, where he goes by the handle@TMFUltraLong.
The Motley Fool owns shares of and recommends Valeant Pharmaceuticals. Try any of our Foolish newsletter services free for 30 days. We Fools may not all hold the same opinions, but we all believe that considering a diverse range of insights makes us better investors. The Motley Fool has a disclosure policy.