No Fooling: 10 Stocks That Went Up 500% in 10 Years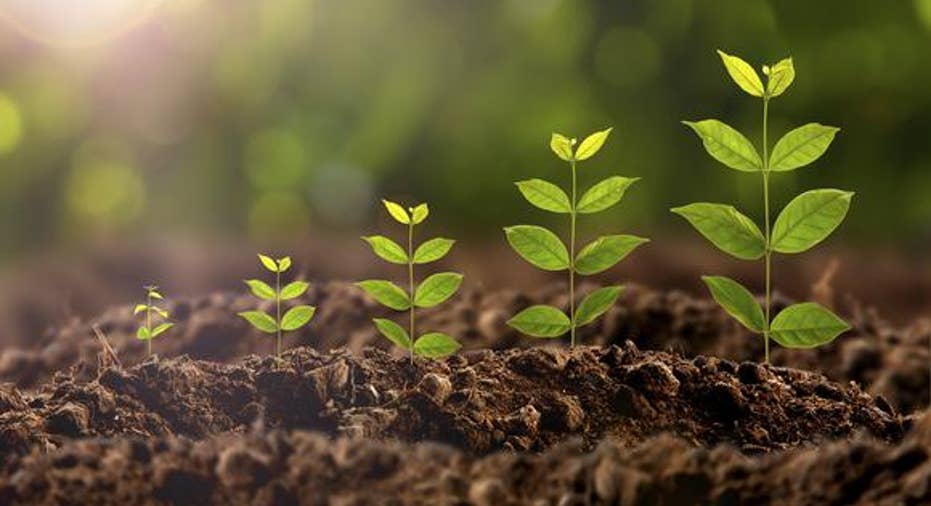 Everyone's goal as an investor is to find big winners in the stock market. If you can find a promising stock before its share price starts taking off, then you can capture most of its gains for yourself. That can produce wealth that will truly change your life.
To find those stocks, you can't simply turn to the past to see which stocks have already produced those returns. After all, stocks can only climb so far, and companies that have already gone through massive growth spurts won't necessarily be able to keep up the pace and duplicate their past efforts. Nevertheless, by seeing which companies were most successful in past years, you can identify attributes that winning stocks share, and that can make it easier for you to find tomorrow's winning stocks before the rest of the investing crowd discovers them. When you look at a list of some of the best-performing stocks of the past decade, you'll find some clues you can use in your search for new winners.
Below, you'll find 10 stocks that have managed to produce returns of more than 500% since mid-2006. I selected this list from some of the best-performing picks of The Motley Fool's Stock Advisor and Rule Breakers newsletters, and although some of those picks were made within the past decade, all of them were still recommended stocks as of the writing of this article.
| Company | 10-Year Cumulative Return Since April 27, 2006 | Market Cap As of April 27, 2006 |
| --- | --- | --- |
| Priceline Group (NASDAQ: PCLN) | 5,323% | $977 million |
| Baidu (NASDAQ: BIDU) | 3,187% | $1.89 billion |
| Netflix (NASDAQ: NFLX) | 1,968% | $1.74 billion |
| Amazon.com (NASDAQ: AMZN) | 1,626% | $14.9 billion |
| Apple (NASDAQ: AAPL) | 1,037% | $58.9 billion |
| Tesla Motors (NASDAQ: TSLA)* | 953%* | $2.22 billion* |
| Under Armour (NYSE: UA) | 889% | $1.78 billion |
| Chipotle Mexican Grill (NYSE: CMG) | 778% | $1.65 billion |
| Monster Beverage (NASDAQ: MNST) | 628% | $3.04 billion |
| Nike (NYSE: NKE) | 570% | $21.2 billion |
Source: S&P Global Market Intelligence. *Tesla's return and market cap figures are measured using its closing price on first day following IPO in June 2010.
When you look closely at this list, there are a couple of things that stand out. All of these stocks are now household names among investors, offering products and services that millions of people rely on in their everyday lives. The rise of the Internet has made Priceline, Baidu, Netflix, and Amazon go-to sources for information, entertainment, and retail goods across the globe. The mobile revolution has lifted Apple from the ashes to become the most valuable company on the planet. Trends toward healthier living have shifted demand toward the athletic apparel that Nike and Under Armour offer, and changes in eating habits have pushed customers toward the socially conscious Chipotle while transforming the beverage industry away from carbonated soft drinks toward the energy drinks that Monster Beverage makes.
But back in 2006, the story was a lot different. Apple, Amazon, and Nike were all well-established companies a decade ago, and they already had captured a core audience that they used as a foundation to build further growth. You'll now find all three stocks among the most valuable in the stock market, and their brand names have played a vital role in fostering their growth.
Apart from those three companies, the other entries on this list were all solidly in what we would call the mid-cap stock category, with market capitalizations between roughly $1 billion and $3 billion. Focusing on mid-caps can serve as a useful filter, because in many ways, mid-cap stocks offer the best of both worlds. On one hand, mid-cap stocks have already established themselves as players in their respective industries, rising from the ranks of smaller companies to stand apart and demonstrate their competitive advantages over their peers. Yet on the other hand, mid-cap stocks haven't yet achieved the size of large-cap stocks, and they therefore have plenty of potential growth left in them for new investors to reap. Moreover, they tend to get less attention from Wall Street analysts, making it more likely that you can make discoveries that others won't notice until the companies have achieved much greater success.
How to win at investing The other thing that most of these stocks have in common is that they've suffered major declines at various points, only to rise stronger than ever. Netflix and Priceline both came back from the brink of extinction on occasion, and even Apple seemed to become irrelevant in the early 2000s before the launch of the iPod. Chipotle is going through a tough period right now, dealing with the aftermath of foodborne illness in some of its restaurants, but the strongest companies find ways to bounce back from adversity. Therefore, once you find a winning stock, it's important to hang onto it. You might make a quick profit by selling early, but you risk missing out on the huge gains that can truly make a difference in your wealth.
To win at investing, find great stocks and stick with them for the long run. By looking at undiscovered companies in promising new areas, you'll give yourself the best chance to buy stocks that will appear on this list a decade from now.
The article No Fooling: 10 Stocks That Went Up 500% in 10 Years originally appeared on Fool.com.
Dan Caplinger owns shares of Apple and Priceline Group. The Motley Fool owns shares of and recommends Amazon.com, Apple, Baidu, Chipotle Mexican Grill, Monster Beverage, Netflix, Nike, Priceline Group, Tesla Motors, and Under Armour. Try any of our Foolish newsletter services free for 30 days. We Fools may not all hold the same opinions, but we all believe that considering a diverse range of insights makes us better investors. The Motley Fool has a disclosure policy.
Copyright 1995 - 2016 The Motley Fool, LLC. All rights reserved. The Motley Fool has a disclosure policy.