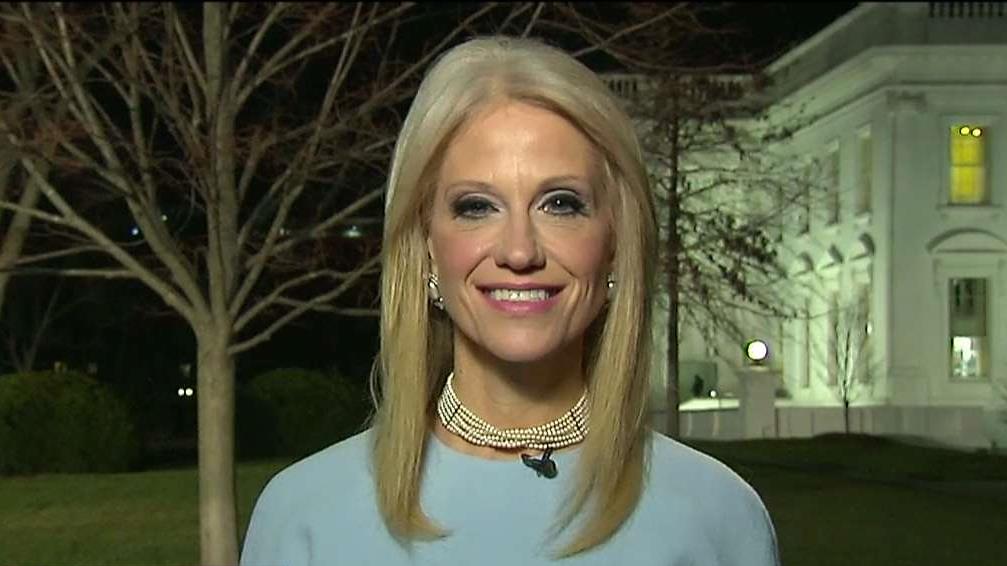 On Wednesday, Donald Trump signed two executive orders to start construction of the border wall. The two executive order's call for not only the construction of the wall, but also to strengthen the border patrol forces, increase the amount of immigration officers who carry out deportations and the defunding of sanctuary cites.
White House Counselor to President Trump, Kellyanne Conway says that Trump is beginning to make good on his campaign promises, particularly on immigration.
"When you look at these two executive orders about constructing that physical wall on the southern border allowing the tools and resources to be given to our brave men and women in uniform and law enforcement, those agents across the border expanding the detention area so that when illegals are caught, we don't have this catch and release program, we have this catch and deal with program…The sanctuary cities… No good comes from harboring illegals who have been deported time and time again, some of whom who have committed crimes in these sanctuary cities, putting others at risk," Conway told the FOX Business Network's Lou Dobbs.
Conway said there is a lot that the mainstream media didn't cover about Donald Trump.
"I've noticed two things with the main stream media...Number one, is even those who have been against the president are giving a great deal of respect for him keeping all of these promises and doing things very quickly…Number two, they are trying to get really steep in some policies that maybe people didn't pay much attention to during the campaign, they figured hey typical politicians make campaign promises, I don't need to learn the policies. Now everybody has to do their homework and play catch up because there are very specific measures here," she said.
Conway also cited that there is a huge difference between 'typical politicians' and Trump.
"You know typical politicians make promises during a campaign, businessmen who deliver and are held accountable and produce results and are master negotiators and consensus builders and connectors and communicators, like Donald Trump. They [businessmen] don't make promises, they put forth plans and it's just a matter of him executing the plan out," she said.