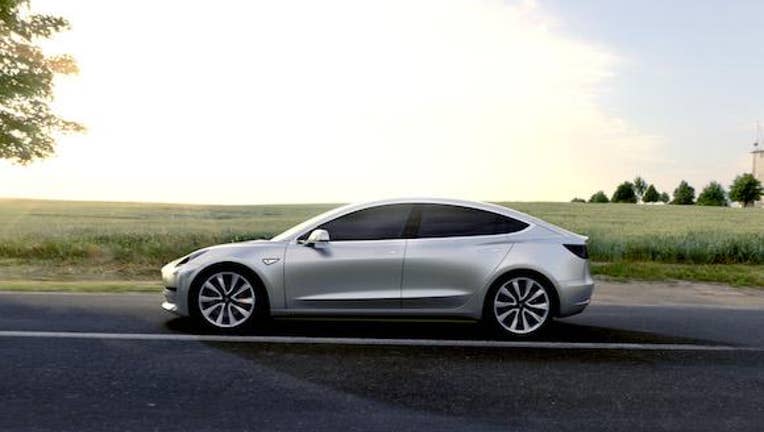 Image source: Tesla.
Tesla Motors' Model 3 hasn't hid the road yet (and it won't until late 2017), but that doesn't mean that what we know about the $35,000 sedan can't be compared to what's currently on the all-electric car market.
Honestly, it's tough finding a direct comparison to the Model 3. But when it comes to price, size, and speed, the Nissan Leaf, BMW i3, and General Motors' Chevrolet Bolt are as close at it gets.
Each of the three is a fine example of electric car ingenuity, but in nearly every category they fall flat when compared to the Model 3. Click on the video below to find more about why Tesla's latest car is poised to dominate the mid-range, all-electric car market.
The article No Contest: Tesla's Model 3 Blows Away Its All-Electric Competitors originally appeared on Fool.com.
Chris Neiger has no position in any stocks mentioned. The Motley Fool owns shares of and recommends Tesla Motors. The Motley Fool recommends BMW and General Motors. Try any of our Foolish newsletter services free for 30 days. We Fools may not all hold the same opinions, but we all believe that considering a diverse range of insights makes us better investors. The Motley Fool has a disclosure policy.
Copyright 1995 - 2016 The Motley Fool, LLC. All rights reserved. The Motley Fool has a disclosure policy.