No China investor meetings this weekend for Kushner company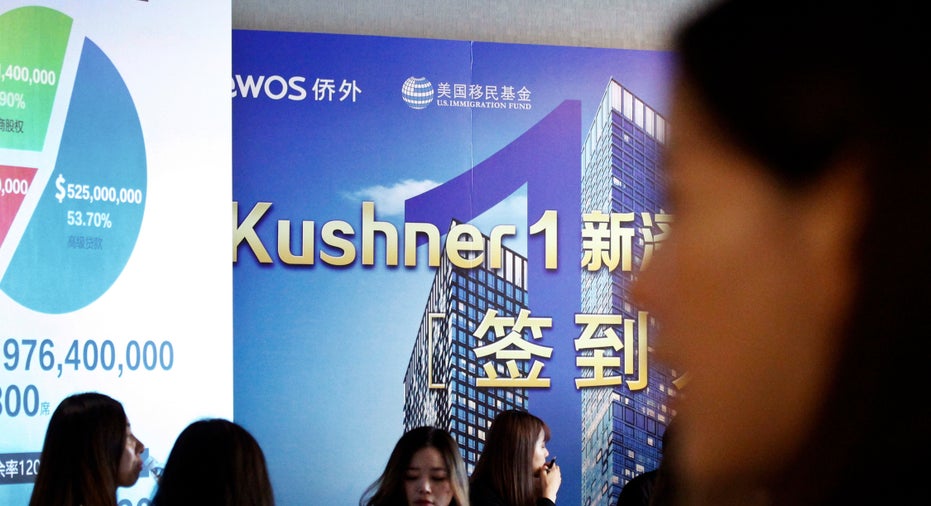 The sister of White House adviser Jared Kushner won't be attending an investor conference in China this weekend as reported after she was criticized for trying to raise money there last weekend using the lure of a U.S. visa program.
Nicole Kushner Meyer, who had been representing her family's company in China, came under fire for what critics say was an attempt to attract investors using the family's ties to White House.
Meyer mentioned her brother at a conference in Beijing on Saturday. Marketing materials for the event also promoted her as Jared's sister, and cited the Kushner family's "celebrity" status.
The family real estate company, Kushner Cos., later apologized. It said Meyer had not meant to attract investors by using her brother's name.
The Kushner Cos. said Thursday that no representative will be attending conferences in China this weekend. The Washington Post earlier reported that a Chinese website had listed Meyer as planning to attend an event in Shenzhen on Saturday.
The family company is trying to raise money to help build a 79-story apartment building in Jersey City, New Jersey, called One Journal Square. The company is seeking 300 wealthy Chinese to invest a total of $150 million.
The building is facing difficulty. Office-sharing company WeWork confirmed this week that it is canceling plans to lease space as an anchor tenant. And the Jersey City mayor recently came out against awarding a valuable tax break for the building.
The so-called EB-5 visa program offers a path to citizenship for wealthy investors willing to put at least $500,000 in rural areas or places with high unemployment in the United States. After as little as two years, participants can then apply for a fast-track green card and later U.S. citizenship.
The Kushner Cos. has used the program to finance other projects, including another building in Jersey City. That one, called Trump Bay Street, is in a licensing deal with President Donald Trump's company.
Jared Kushner, who stepped down as CEO of Kushner Cos. to assume his White House role, is married to Trump daughter and White House adviser Ivanka Trump.
Critics say the EB-5 program has not helped the downtrodden areas of the country enough, and has become a way for developers to essentially sell visas in exchange cheap financing.
At a press briefing earlier this week, White House spokesman Sean Spicer said Jared Kushner has no involvement in the One Journal Square project. An attorney for Jared Kushner said he had sold his stake to a trust benefiting other members of the Kushner family, and would recuse himself from related policy matters while serving as an adviser to Trump