No Brexit deal is nightmare scenario for Europe's exporters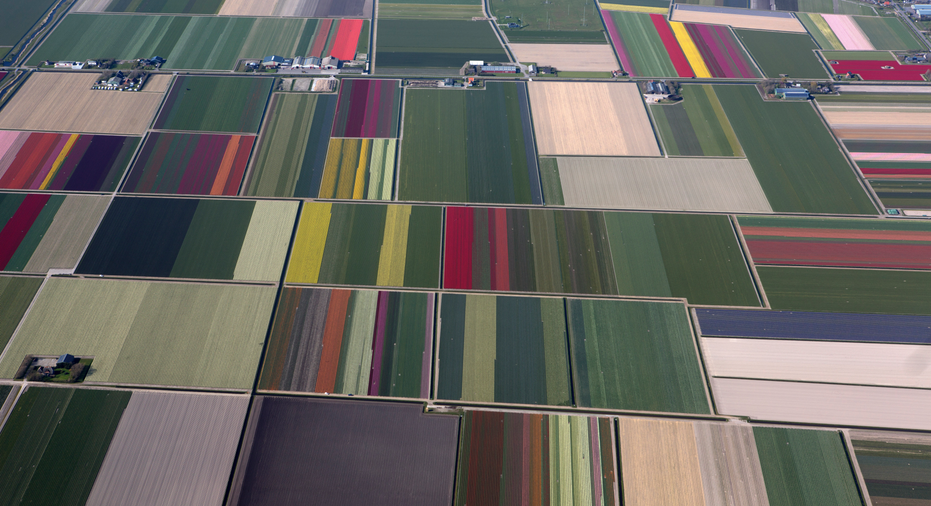 It's a nightmare scenario for any Dutch tulip or tomato grower: A truck laden with fresh produce trapped in a traffic jam at Rotterdam or Hook of Holland waiting for customs clearance.
But it's a possibility Dutch officials are warning exporters to prepare for in case divorce talks between the European Union and Britain break down without a deal.
"All the traditional fresh Dutch products - flowers, fruit and food will be hardest hit," said Hans de Boer of the Confederation of Netherlands Industry and Employers.
As it happens, the March 29, 2019 Brexit deadline falls right in the middle of the tulip season in the Netherlands, when farmers send truckloads of this country's signature flower all over the world. Britain is the second largest market for Dutch flowers and plants, worth some 825 million euros ($1 billion) a year.
If there is no deal on new trade terms after Brexit, those tulips could be left to rot at the border.
Since the Brexit vote in June 2016, it is mainly British businesses that have been vocal about the dangers of their country leaving the EU, the world's biggest trading bloc, without a new trade deal. And with good reason: Britain relies on the EU for exports more than the other way round.
But as Britain's exit date approaches, many EU companies that trade heavily with the country are also having to prepare for a so-called hard Brexit, in which Britain leaves without a new trade deal and tariffs are imposed on goods and services.
Even if Britain and EU negotiators made progress in talks this week, including the promise that Britain will have a transition period to get used to life outside the bloc after its official exit, nothing is set in stone and could still fall apart over some major issues.
Among the biggest is how to keep open the border between EU member Ireland and Britain's Northern Ireland. And with EU officials stressing that there will be no final deal on anything until there is a deal on every aspect of Brexit, businesses are planning for all possible outcomes.
"The transition deal is a positive step forward, but the risk of a hard Brexit in 2019 has not completely vanished," said Samuel Tombs, chief U.K. economist at Pantheon Macroeconomics.
British envoy David Davis called this week's progress in the talks a "significant step" toward a final deal and said he was confident that the draft legal text will be endorsed by European Union leaders when they meet Thursday and Friday in Brussels. If they do, the sides can begin discussing a future trade agreement, although it cannot take effect until Britain is gone.
The EU is Britain's largest trading partner. In 2016, British exports to the EU were worth 236 billion pounds (now $332 billion) while EU exports to Britain totaled 318 billion pounds (now $447 billion).
To see how the 27 remaining EU nations could be affected by a hard Brexit, look no further than the Netherlands, a trading nation that traditionally is both a close ally of Britain and fervent supporter of the border-free European single market.
If customs formalities and checks return, they would likely overwhelm authorities who would have to process thousands of trucks every day as they roll on and off ferries crossing the English Channel. Many businesses across the continent have sprung up since the emergence of the European single market and customs union, meaning that they have no experience dealing with customs formalities.
"If they're carrying flowers, plants, washing machines, auto parts ... they all have to be checked. The English customs can't handle that," said Matthijs Mesken, director of the Dutch Association of Wholesalers in Floriculture Products.
"There will be traffic jams every day that don't bear thinking about."
The Netherlands is only one of the 27 EU nations affected and not the biggest. That is Germany, Europe's biggest economy and the No. 1 seller of goods to Britain — it sold 69.5 billion pounds worth of goods to Britain in 2017, or around 14.5 percent of Britain's total imports.
It's not just fresh exports that would be hit. The European Automobile Manufacturers' Association is concerned about whether cars approved by U.K. authorities can still be sold in the EU after Brexit and vice versa. It called for both sides in Brexit talks to recognize each other's vehicle approvals.
Any new customs checks "would add cost, cause delays and threaten productivity," the association warned.
Customs red tape and tariffs are not the only potential problems. There are also fears that British-based airlines might in the short term not be allowed to fly into or out of the continent.
London-based budget airline easyJet announced last year it was opening a base in Vienna, Austria, to prepare for the potential effects of Brexit. EasyJet said the new base would protect its flying rights in Europe, but that the carrier would continue to fight for a Brexit deal that at least allows flights between Britain and the EU.
Among Dutch businesses, the mantra now is: Prepare for the worst and hope for the best.
"We are telling our members at the moment, 'You can't rule out the chance of a No Deal, so you have to take it into account in your contingency planning,'" said Quaedvlieg. "Because the moment it becomes clear what is going to happen it is too late to effectively prepare."