NKorea moves, weak Japan GDP data pull Asian shares lower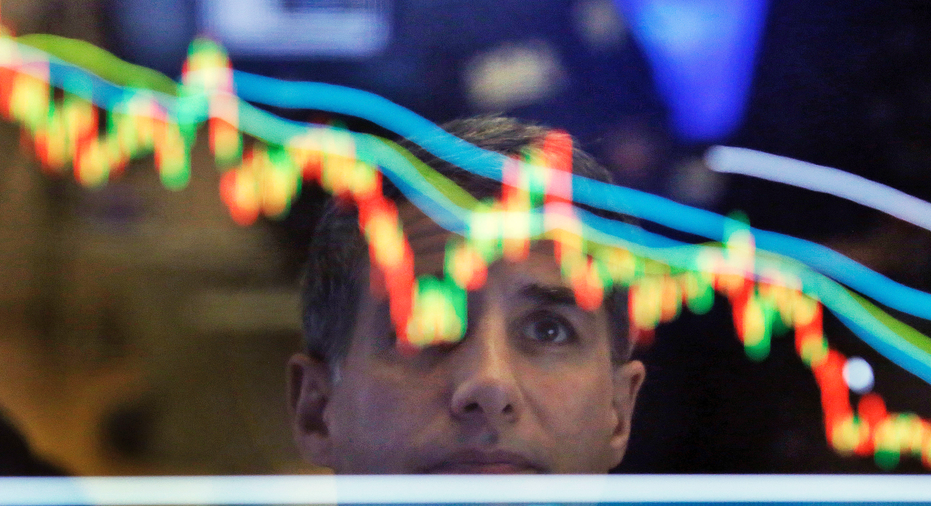 Share prices fell Wednesday in Asia after losses in technology and health care companies snapped an eight-day winning streak for the Dow Jones industrial average. North Korea's cancellation of talks with South Korea and weaker than expected Japanese economic growth weighed on sentiment.
KEEPING SCORE: Japan's Nikkei 225 stock index lost 0.2 percent to 22,766.69 and the Kospi in South Korea edged less than 0.1 percent lower to 2,457.88. Hong Kong's Hang Seng slipped 0.1 percent to 31,116.35, but the S&P ASX 200 added 0.4 percent to 6,120.60. The Shanghai Composite index dropped 0.3 percent to 3,183.28 and shares in Southeast Asia were lower while Taiwan advanced.
NORTH KOREA: North Korea canceled a high-level meeting with South Korea, threatening to scrap a historic summit next month between President Donald Trump and North Korean leader Kim Jong Un over military exercises between Seoul and Washington that Pyongyang has long claimed are rehearsals for invasion.
JAPAN ECONOMY: Japan's economy contracted at an annualized rate of 0.6 percent in the January-March quarter, as private investment and public spending declined, according to Cabinet Office data released Wednesday. The latest data showed consumer spending was flat — long a challenge in a country where wages have stagnated for decades.
WALL STREET: Losses in technology and health care companies helped pull U.S. stocks lower Tuesday, snapping an eight-day winning streak by the Dow Jones industrial average.The broad sell-off followed a slide in bond prices, which sent the 10-year Treasury yield to its highest level in almost seven years, paving the way for higher borrowing costs on mortgages and other loans. The S&P 500 index fell 0.7 percent to 2,711.45. The Dow lost 0.8 percent to 24,706.41. The Nasdaq composite dropped 0.8 percent to 7,351.63 and the Russell 2000 index of smaller-company stocks finished flat at 1,600.34.
BONDS: The yield on the 10-year Treasury rose to 3.07 percent from 3 percent late Monday. That's the highest level since July 2011 for the yield, which is used to set interest rates on mortgages and other kinds of loans. The surge came after the Commerce Department said retail sales climbed 0.3 percent in April. The agency also revised March sales higher to 0.8 percent from 0.6 percent. The retail sales data suggest that consumers are spending more after a weak first quarter. Bond yields tend to rise when investors expect faster economic growth and higher inflation.
ANALYST'S VIEWPOINT: "It is not shaping up to be a constructive open for Asian markets this morning with headwinds from all over, particularly with the elevated yields that is likely to induce caution in the region," Jingyi Pan of IG said in a commentary.
ENERGY: Benchmark U.S. crude oil gave up 15 cents to $71.16 per barrel in electronic trading on the New York Mercantile Exchange. On Monday it rose 35 cents to settle at $71.31 a barrel. Brent crude, used to price international oil, added shed 8 cents to $78.35 a barrel in London.
CURRENCY: The dollar fell to 110.27 yen from 110.36 yen late Tuesday. The euro weakened to $1.1834 from $1.1839.