Nissan Joins the Ranks of the Global Auto Giants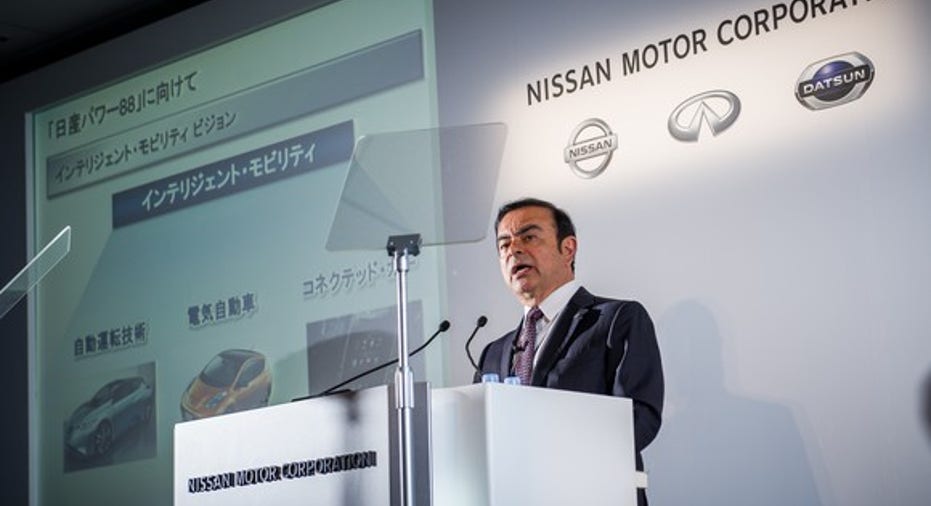 Nissan CEO Carlos Ghosn. Nissan has struck a deal to take a controlling stake in scandal-plagued rival Mitsubishi Motors. Image source: Nissan.
Nissan announced on Thursday that it will spend 237 billion yen ($2.2 billion) to acquire a controlling stake in rival Mitsubishi Motors , which is reeling from a fuel-economy scandal.
What the companies said
The companies characterized the move as a "far-reaching strategic alliance." According to their joint statement:
The context: Mitsubishi is reeling from a scandal
Mitsubishi Motors' share price and reputation have both been badly hit in recent weeks. The company admitted in April that it had falsely inflated fuel-economy results on many of the vehicles it sold in Japan for years. Mitsubishi's stock was hammered by the admission, losing over 40% of its value before news of the Nissan deal broke on Wednesday.
That left the company open to an acquisition, and Nissan CEO Carlos Ghosn was quick to strike a friendly deal. In a press conference on Thursday after the deal was formalized, Ghosn said that Nissan would benefit from Mitsubishi's strong sales network in Southeast Asia as well as from increased economies of scale generally.
Another step in the slow consolidation of Japan's auto industry
It's the latest move in the slow consolidation of Japan's auto industry, following rival Toyota's friendly $3 billion acquisition of longtime partner Daihatsu last year.
For its part, Nissan is already effectively merged with French automaker Renault . Ghosn, who is CEO of both Renault and Nissan, said that the lessons learned from the Renault-Nissan "alliance" would inform his approach to integrating Mitsubishi into Nissan's operations.
It helps that the two companies have a history of cooperation. Nissan and Mitsubishi have partnered on mini-cars for the Japanese market, and Nissan has in the past built Mitsubishi-badged versions of some Infiniti models. And Mitsubishi once manufactured a Nissan-badged pickup that was sold in some global markets.
But once fully realized, this deal will likely vault the Renault-Nissan alliance into the top ranks of the world's automakers. The combined companies sold 8.5 million vehicles in 2015, while Mitsubishi Motors sold another 1.2 million. Added together, the group would have been the fourth-largest automaker last year, trailing third-place General Motors by only a small margin.
In time, this will look like a good move for Nissan
In the near term, there's a mess to clean up. Nissan will have to help Mitsubishi recover from its scandal. On top of the public-relations challenge in its home market, Mitsubishi may be required to pay nearly $1 billion in compensation to Japanese customers who bought mini-cars with falsely inflated fuel-economy claims.
But in the longer term, as Mitsubishi is integrated into its acquirer's operations, Nissan (and Renault) will benefit by adding the beleaguered company's distribution networks and incremental scale.
The article Nissan Joins the Ranks of the Global Auto Giants originally appeared on Fool.com.
John Rosevear owns shares of General Motors. The Motley Fool recommends General Motors. Try any of our Foolish newsletter services free for 30 days. We Fools may not all hold the same opinions, but we all believe that considering a diverse range of insights makes us better investors. The Motley Fool has a disclosure policy.
Copyright 1995 - 2016 The Motley Fool, LLC. All rights reserved. The Motley Fool has a disclosure policy.