Nissan Forecasts Profit Growth, Margins Weak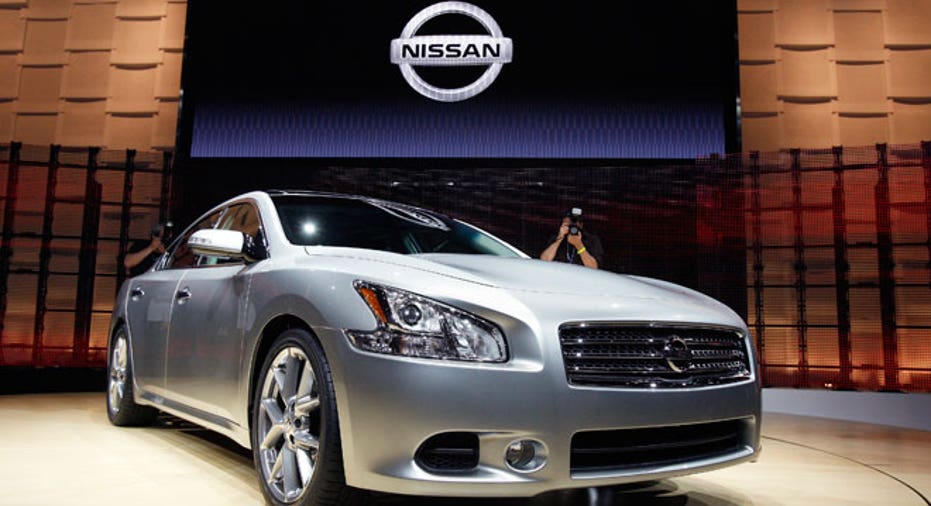 Nissan Motor Co expects profit to grow at a slower rate than analysts forecast this year and an operating margin that would be the lowest of its compatriots, weighed down by the costs of aggressive expansion.
Japan's second-largest automaker expects a 4.1% rise in net profit for the year to next March, boosted by sales of low-priced Datsun cars in emerging markets and growth in China, the world's largest auto market.
Nissan also forecast an operating profit margin of 5.0% for this financial year, up 0.2 percentage point from last year but still well below Toyota Motor Corp's forecast 8.9% and Honda Motor Co's projected 6.0%.
"We were expecting Nissan's guidance to fall short of analyst expectations and it seems it has turned out to be true. We think Nissan will be having a hard time, unlike some of its competitors," said a trader at a European asset management advisory firm.
Nissan forecast 405 billion yen ($3.98 billion) in net profit for the year ending March 2015, compared with the 425.4 billion yen mean estimate of 21 analysts polled by Thomson Reuters I/B/E/S.
Like its Japanese rivals, Nissan said that foreign exchange moves will become a negative factor for its earnings this year after providing a major boost last year, when the weakening yen substantially increased the value of its overseas earnings.
Currency moves are expected to cut Nissan's operating profit by 55 billion yen for 2014/15, after providing a 247.6 billion yen boost the year before.
Nissan forecast a rise in its global market share this fiscal year to 6.7% from last year's 6.2%, although the automaker has promised to emphasise profitability over market share after heated expansion increased its costs and depressed profit margins.
Nissan is currently increasing manufacturing capacity in Thailand, China and Russia.
Nissan's share price has suffered accordingly, rising a modest 27% since mid-November 2012, when the prospects for reflationary policies pushed by Prime Minister Shinzo Abe spurred a slide in the yen and boosted Japanese exporters' shares.
Toyota is up 80% over that period and Honda is up 41%, although since the start of this year Nissan has outperformed the other two.
Shares of Nissan ended 0.2% lower before the results announcement, compared with a 0.4% decline in the benchmark Nikkei average.
For the three months to March 2014, net profit rose 4.8% year-on-year to 114.9 billion yen, Nissan said in a statement on Monday. That exceeded the 97.1 billion yen analyst estimate.
Chief Executive Carlos Ghosn said Nissan posted a "satisfactory outcome" for the year that ended in March, but added, "These results, which mark the half-way stage in our Power 88 mid-term plan, do not yet reflect Nissan's actual potential."
He added that Nissan will stick to its mid-term targets and will focus on boosting quality and fully utilising its manufacturing capacity as well as boosting profit margin.