Nikkei Breaks 19,000 for First Time in 15 Years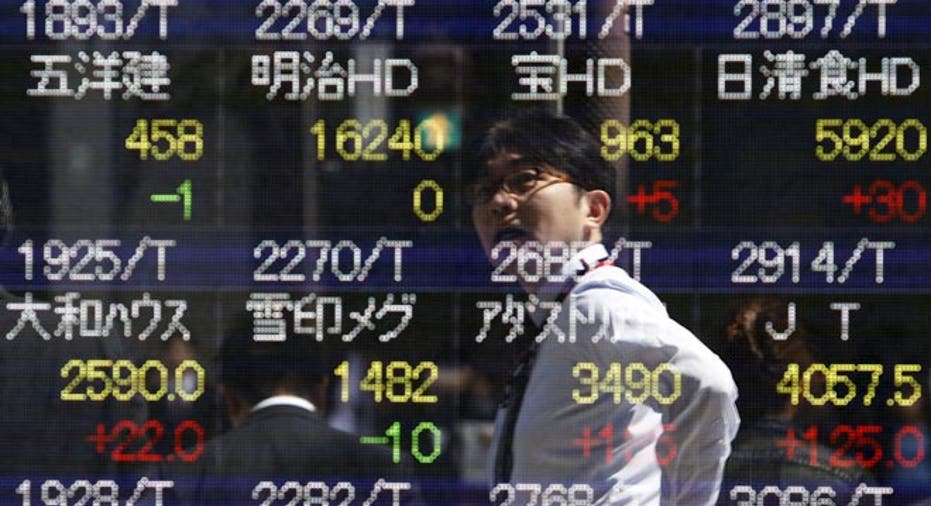 Once hailed as an economic success story to be modeled for the 21st century, the Japanese economy has been trying to recover from a bad hangover that has lasted for 25 years. The benchmark Nikkei 225 index topped 38,900 in December of 1989, nearly quadrupling in value over just five years. However, it then began a slow, steady descent lasting fourteen years, eventually bottoming out at 7,831 in April of 2003. After staging a rally over the next few years and topping 18,000 in June of 2007, the Nikkei plummeted again, falling to a new low of 7,568 in February of 2009.
Steady Climb to a New Milestone
In 2012, the Nikkei began a steady climb that culminated this year in its first close above 19,000 in fifteen years when it closed at 19,254 on March 13 — its highest close since April of 2000. Experts attribute the strong performance to a weakening yen, which is boosting the stocks of exporters like Nissan (TYO: 7201), Nintendo (TYO: 7974) and Toshiba (TYO: 6502 ), as well as a cautiously positive economic outlook for 2015.
"The Nikkei 225 can go up further in 2015, probably closer to the 20,000 level, and what's going to drive that will be the low yen," stated one investment strategist on CNBC Asia's Squawk Box after the Nikkei breached the 19,000 level. "According to historical correlation, when the yen weakens significantly, exports will pick up in the months after so we should be seeing that in the coming months and that will help the exports and industrial sectors in Japan. Earnings in these markets will be drivers of the Japanese market."
Late last year, worldwide financial markets were stunned when the Japanese economy unexpectedly fell into recession, with GDP growth contracting in the second and third quarters of the year. However, GDP grew by 2.2 percent in the fourth quarter of last year, which prompted Japan's economic minister to comment that the Japanese economy is on track for recovery, with signs that consumer sentiment is on the rise.
The poor performance of the Japanese economy for most of last year is mainly attributed to a consumption tax increase that became effective last April. The recession forced Japanese Prime Minister Shinzo Abe to put off another sales tax hike that was scheduled for the end of 2014 for up to eighteen months.
In addition, the Bank of Japan expanded its quantitative easing (QE) stimulus program last October in response to the recession. Also, Prime Minister Abe called for a snap election in December to rally public support for his economic recovery plan, dubbed "Abenomics." As expected, the Prime Minister's ruling party maintained its supermajority after the election.
The Launch of Abenomics
Prime Minister Abe launched Abenomics at the start of his first term in 2006-2007. The plan includes three different strategies that introduce new monetary, fiscal and structural policies designed to combat the deflation and stagnant growth of the past two decades.
The first strategy is to print more currency in order to strengthen Japanese exports and generate a moderate level of inflation. The second is to introduce new government spending programs to stimulate consumer demand. And the third introduces structural reforms and regulations designed to make Japanese industries more competitive on the global stage.
So, is this latest rebound in the Nikkei the beginning of a sustainable long-term rise that will take the index back up to 40,000 or even higher? Or is it just another one of many false starts we have seen over the past two decades?
On the positive side, Japan retains global competitive strengths in key technology sectors. Also, the yen is expected to remain weak for the foreseeable future, which should continue to boost the prospects of big Japanese exporters. Like those in most nations, Japanese consumers will continue to benefit from low energy costs — this should boost consumer spending, which accounts for about sixty percent of the Japanese economy.
On the negative side, similar to many nations, Japan faces economic headwinds from the weakening global economic outlook. Japan's aging workforce also presents long-term economic challenges. In addition, consumer spending remains weak, despite falling oil prices. Many in Japan's aging population choose to save the money generated by lower energy costs instead of spending it on purchases that could help revive the economy. These are among the reasons why 2015 GDP growth in Japan is forecast at only 0.6 percent. Only time will tell if the Nikkei is poised to make a serious run and get close to its previous high from a quarter-century ago — or fall again and plumb new lows. One thing is for sure: The ride is going to be a bumpy one.
More from MoneyTips.com:How to Invest in the Japanese Stock MarketA Surprise Recession in JapanThe Impact of Worldwide Economic Stimulus