Nike's Forgettable Year Winds Down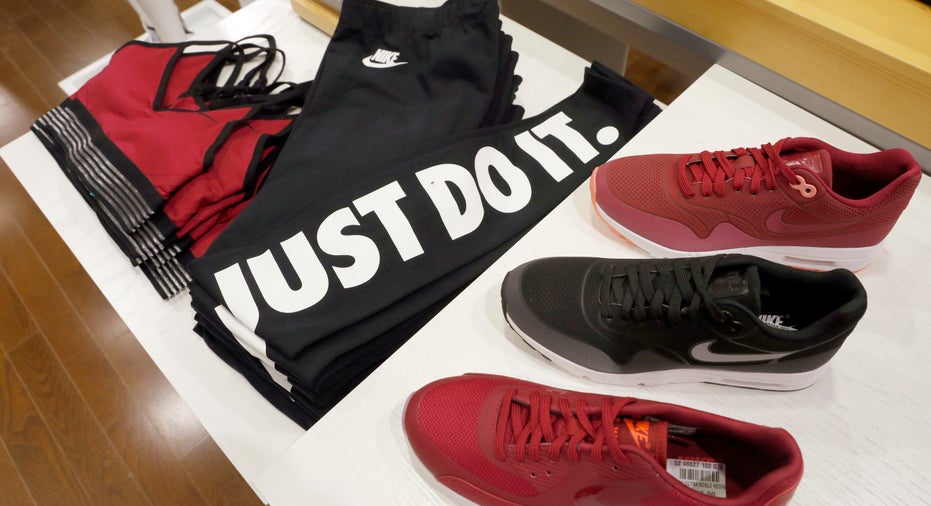 Nike Inc. (NYSE:NKE) has set the pace in the sports apparel industry for the last several decades. But Wall Street firms are tempering their expectations for the brand ahead of its expected announcement of its fiscal second-quarter earnings on Tuesday.
Intense competition from a resurgent Adidas and upstart Under Armour (NYSE:UAA) in North America helped to shave 19% off Nike's stock price in 2016. Shifting fashion trends – from performance and marquee apparel to more casual and retro styles – have loosened Nike's hold on the market. Normally a top performer on the Dow Industrial Average, Nike has been the index's worst performer this year, even as the Dow reached a series of record highs.
Despite industry headwinds, company executives haven't backed off of their sales target of $50 billion by the year 2020. While most Wall Street firms remain optimistic about Nike's long-term prospects, an increasingly competitive retail landscape has placed the brand's short-term sales goals in doubt.
"We remain cautious on NKE heading into FQ2 results on Tuesday, December 20 as we see no signs in the market that suggest demand for the brand has accelerated," Canaccord Genuity analyst Camilo Lyon said in a December 16 research note. "In fact, we continue to see signs of decelerating growth exacerbated by a trend shift that continues to favor Adidas and to which retailers are responding in kind with increasing shelf-space allocations."
Analysts expect Nike to report revenue of $8.09 billion in 2Q, a 5% increase from the same period a year earlier. Projections call for $0.43 earnings per share (EPS), down from $0.45 year-over-year.
A downtick in futures orders drove some of the skepticism regarding Nike's outlook in recent quarters. This quarter will mark the first time Nike won't include futures orders in its earnings report, though executives will discuss the figures during a conference call. The company argues that a rise in direct-to-consumer sales have diminished the value of futures orders as a bellwether for its overall business.
Canaccord expects futures orders to rise just 2.7% globally this quarter and to remain flat in the key North American market, due in large part to Adidas' recent success.
"[The projection reflects] shifting retail orders to Adidas as NKE's product pipeline for the next nine months lacks meaningful innovation to warrant excitement; assertions that are supported by discussions with our retailer and industry contacts," Lyon wrote.
Investment firm Piper Jaffray cut its price target for Nike's stock to $52 ahead of the earnings announcement, citing an analysis of Instagram data that suggested the brand is losing market share to Adidas.
"This dynamic we believe will likely be reflected in Nike's futures which will be discussed on the earnings call," PJC analyst Erinn Murphy wrote. "While we believe in the brand long term, rising competition has changed the near-term profit and loss dynamics – both from a sales and a gross-margin perspective."