Nike, Under Armour struggles to continue: Wells Fargo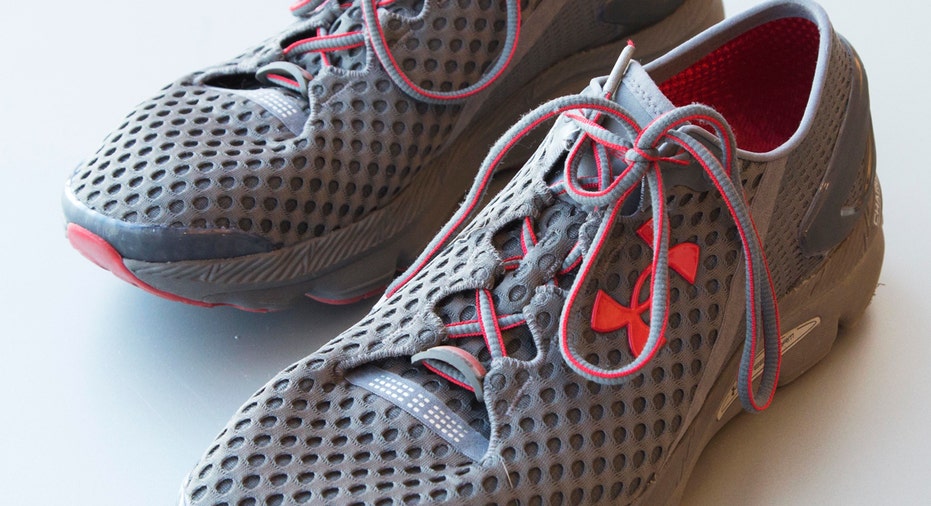 The challenging retail environment that drove major athletic apparel brands like Nike, Under Armour and Foot Locker to a series of disappointing sales results in recent quarters isn't going to improve anytime soon, a prominent firm said on Tuesday.
Wells Fargo lowered its earnings estimates for four top companies – Nike, Under Armour, Lululemon, and Finish Line – through fiscal 2018 amid signs that the sports apparel industry is set to "catch its breath" after years of growth, analyst Tom Nikic said in a note to investors. The firm also downgraded Under Armour's stock to an "underperform" rating, citing obstacles specific to CEO Kevin Plank's once-booming brand.
"Big picture, the industry has had a remarkable track record of success over the long-term, but with consumers having filled their closets with athleticwear over the past 6-7 years, meaningful distribution issues (bankruptcies, store closures, etc.) and a current 'lull' in product innovation, the category appears poised to take a breather for now," Nikic wrote.
Traditional retailers in the athletic apparel space are struggling in recent quarters amid intense competition in North America, the success of a resurgent Adidas brand and the rise of ecommerce companies like Amazon. Brands like Foot Locker and Dick's Sporting Goods have turned increasingly promotional to offset a decline in store traffic, which has cut into sales margins.
Shares of all five companies were either down or roughly flat in early trading on Tuesday. Under Armour's stock sank roughly 1.5% on the Wells Fargo downgrade.
In lowering Under Armour's price target from $17 to $13, Nikic cited lukewarm consumer reaction to the brand's footwear offerings. A shift in consumer preferences from performance footwear to more fashion-forward sneakers, such as those offered by Adidas, has left Under Armour at a disadvantage.
"Unlike Nike, Under Armour still generates most of their revenues in North America (80-85%), where the category is seeing much more pressure," Nikic wrote.