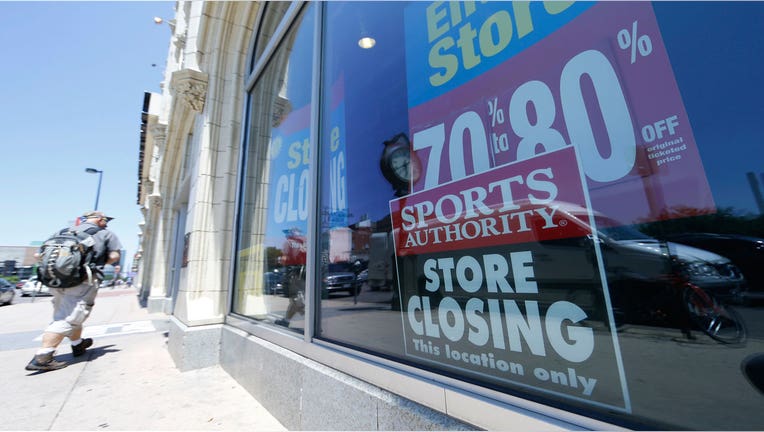 Nike Inc. (NYSE:NKE) and Under Armour (NYSE:UA) are more than ready to turn the page on 2016. After enormous growth in 2015, neither brand could escape headwinds that plagued the entire U.S. sports apparel industry this year.
Both companies remain frontrunners, with billions of dollars in annual revenue, a stable of successful athlete endorsers and a growing global footprint. But increased industrywide competition driven by the resurgence of German apparel giant Adidas in North America, coupled with the collapse of key retail partner The Sports Authority last March, raised questions about their near-term outlook.
Adidas exploded in North America this year, thanks in part to a sales renaissance for its retro and casual footwear. The German company's success has chipped away at Nike's stranglehold on the U.S. apparel marketplace. The impact was apparent last September, when Nike's revelation that its futures orders in the region rose just 1% year-over-year headlined a disappointing its 1Q 2017 earnings report.
"Competition has gotten much stronger – Adidas mainly, after being a non-factor for many year – and a fashion shift towards casual is really benefitting Adidas at the expense of Nike," Edward Jones equity analyst Brian Yarbrough told FOXBusiness.com.
A Wall Street darling in recent years, Under Armour has seen its stock drop more than 25% since its stock split last April. Nike, which has dominated its competitors for the last several decades, saw its stock drop more than 15% in 2016 after reaching all-time highs the previous year.
Increased competition is just part of the problem. Shifting consumer tastes have taken their toll on Nike, which shuttered its golf equipment business and announced a change in leadership for its basketball division in 2016. The brand largely missed the public's shift in taste from performance-driven footwear to more casual styles.
Investors were further spooked by slowing sales growth figures and a stock that, at one point, was selling at 30 times earnings – much higher than its seven-year historical average, according to Yarbourgh.
"They actually would be missing full-year guidance if not for a $0.13 per-share tax benefit in the first quarter, so [Nike has shown] low-quality earnings growth," he added.
Even while struggling in key areas, Nike closes out 2016 as the dominant force in worldwide sports apparel. The Oregon-based brand remains on course to reach $50 billion in revenue by 2020. Nike's trademark innovation pipeline, which includes the self-lacing "HyperAdapt" sneaker, as well as its commitment to growth in international markets like China and Europe, are crucial to its long-term strategy.
Under Armour, on the other hand, has experienced some growing pains in its quest to rapidly expand around the globe. The company experienced its biggest single-day loss in eight years last October after CEO Kevin Plank said UA's revenue would grow at a slower rate than expected.
Plank blamed the slowdown on several factors, including Sports Authority's demise and the high cost of college apparel contracts. He added that Under Armour would invest in international expansion and its burgeoning footwear division to drive growth.
"The growth remains intact, it just costs more short-term investment dollars to achieve. … We are not saying we're losing money, we are moving and marching forward," Plank said at the time.
Most analysts remain bullish on Under Armour's long-term prospects, even as they express skepticism about its ability to deliver near-term results to investors.
"We continue to believe UA can sustain 20% revenue growth for next 3-5 years, likely achieving $10 billion in sales by fiscal year 2020, a point when the model should begin to better leverage investments, as footwear, international and direct-to-consumer scale," Brean Capital analyst Eric Tracy wrote in a recent research note.