Nike to hold annual meeting amid sports retail sales slowdown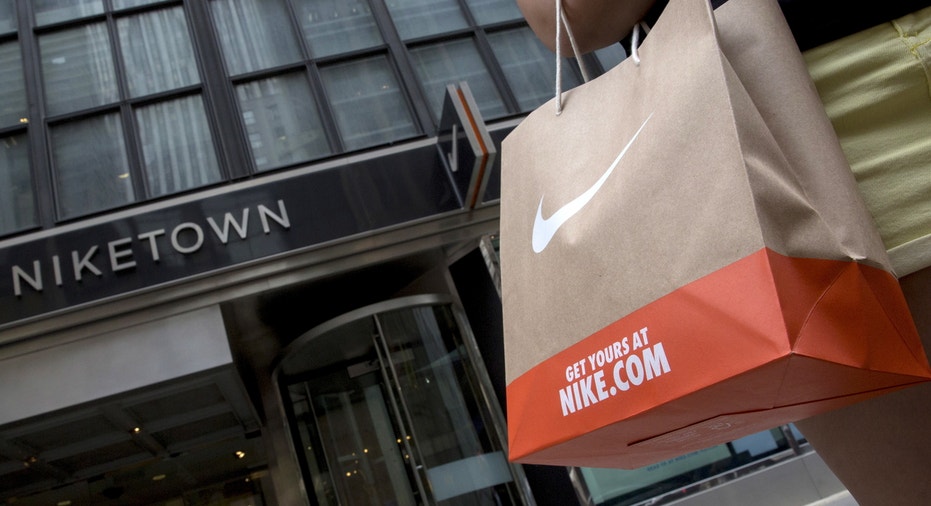 Nike Inc. (NYSE:NKE) will hold its annual shareholder meeting at its global headquarters in Beaverton, Oregon on Thursday at a time when many top U.S. sports retailers are struggling in an ultra-competitive, ever-shifting business environment.
Mark Parker, Nike's CEO and President, is expected to comment on the state of the Oregon-based sportswear brand's business. Nike executives will also answer selected questions from shareholders and hold votes on a list of proposed measures.
This year's meeting comes at a challenging time for Nike, which has experienced difficulties this year despite posting record revenue of $34.4 billion in fiscal 2017. The company's longtime dominance of the sports apparel space has loosened in recent quarters amid intense competition from a resurgent Adidas, shifting consumer fashion tastes and a tough retail environment.
Several major sports retailers, including key Nike partner Foot Locker, have seen their stocks plummet after cutting their sales forecasts. Top brands are turning increasingly promotional with their product offerings to make up for decreased store traffic, as more customers turn to ecommerce.
Nike will likely address some of the steps it has taken in recent months to account for the shifting landscape. The company announced a global reorganization earlier this year, cutting 2% of its workforce while shifting resources to focus on key cities and markets.
Company officials said the changes were designed to streamline Nike's operations and emphasize key areas of growth, such as direct-to-consumer business. In addition, Nike reached a partnership to sell some of its products through Amazon.com, after previously resisting the concept.
At last year's annual meeting, Parker reiterated Nike's goal of reaching $50 billion in revenue by 2020. Parker's compensation fell more than 70% in 2017, from $47.6 million last year to $13.9 million this year.