Nielsen says 11.4 million watch Emmy Awards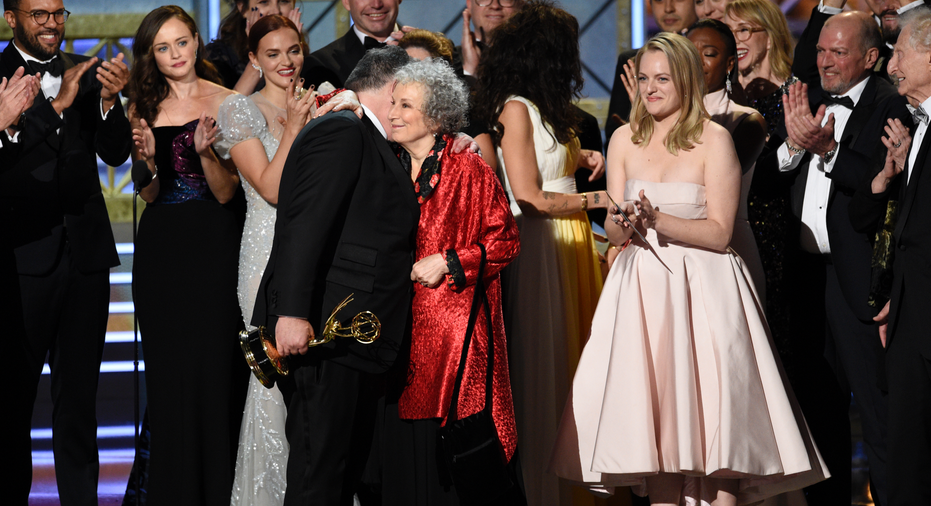 The Nielsen company estimated that 11.4 million people watched Sunday's presentation of the Emmy Awards, roughly equivalent to last year's show honoring the year's best in television.
Stephen Colbert hosted Sunday's show for CBS. It competed with pro football and the beginning of Ken Burns' lengthy documentary on the Vietnam War. Last year's audience of 11.3 million people was the lowest ever for the Emmy Awards.
The Emmys featured a surprise appearance by former White House press secretary Sean Spicer and a heavy concentration on Trump jokes and remarks. Hulu's "The Handmaids Tale" won the Emmy for best drama, while HBO's "Veep" was named best comedy.