NFL Adds Liquor to Menu of Ads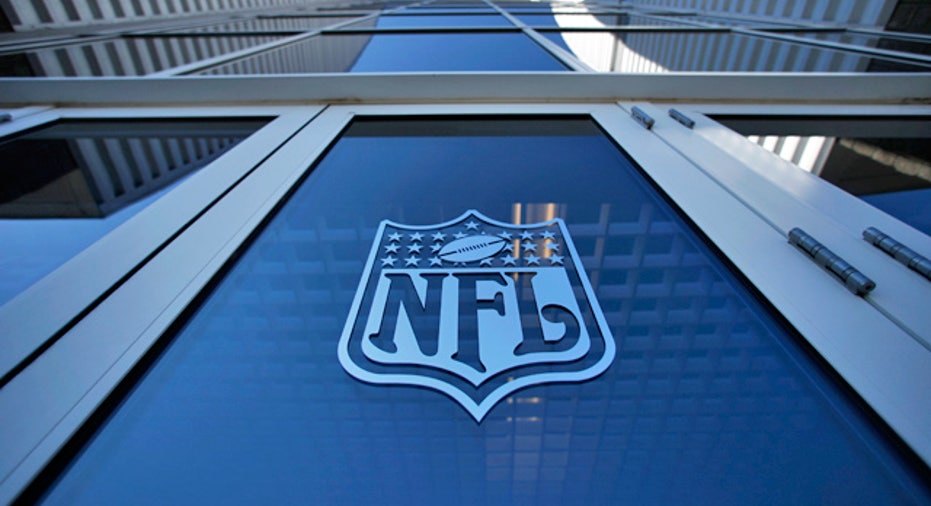 The National Football League is ready for a good stiff drink.
In a change of its advertising policy, the NFL will allow its television partners to accept commercials for distilled spirits in the upcoming 2017 season, according to a memo reviewed by The Wall Street Journal.
The NFL said it will accept no more than four 30-second hard liquor spots per game with a limit of two such spots in any quarter or during halftime. In addition, the networks airing the matchups -- ESPN, Fox, CBS and NBC -- can run two spots in pregame and postgame programs.
The ads have to include a "prominent social responsibility message" and can't have a football theme or target underage drinkers.
The NFL confirmed the policy change. While described as a one-season test, the policy is expected to become permanent, an NFL executive said.
Over the past 10 years, sports leagues have expanded aggressively into wooing new advertisers and league sponsors to bring in more revenue from companies beyond the traditional beer brands, car makers and financial services firms.
But the ban on spirits had held firm amid concerns of associating hard liquor with famous football players in front of young fans. Broadcasters and other professional sports leagues started easing into accepting ads from spirits brands several years ago.
Hard liquor companies spent roughly $411 million on U.S. ads last year, estimates Kantar Media.
There are still several categories of advertising the NFL wants to continue to keep clear of football.
Most prominent on its list of "prohibited advertising categories" are condoms and other forms of birth control. While those spots aren't allowed, the league has no problems with commercials for performance enhancing erectile dysfunction drugs.
Also, while many people like to mix their vodka with an energy drink, they won't get that idea from the NFL, which still wants nothing to do with Red Bull and similar energy drinks.
Earlier this year, a big brouhaha erupted after Fox rejected a Super Bowl commercial for GNC, just days before the big game. The Pittsburgh-based vitamin and supplement retailer said at the time that it was notified by Fox that GNC's participation in the Super Bowl as an advertiser wasn't acceptable to the NFL.
GNC is listed under "prohibited companies" on a memo from the NFL and the players union, warning against business relationships with the company because it's associated with substances banned by the NFL.
Gambling also is still a red flag, including ads for any hotel that features gambling even if it isn't referenced in the commercial. That also includes tourism ads for places that allow gambling such as Las Vegas. Lottery ads are acceptable, as is general advertising for horse or dog racing or state and municipal off-track betting organizations.
The NFL is also worried about excessively violent movies and videogames being advertised during their violent games. The league said it will determine whether a videogame or movie crosses that line.
And while marijuana has become legal in many states, the only thing the NFL wants high in its games are the punts.
Write to Joe Flint at joe.flint@wsj.com and Suzanne Vranica at suzanne.vranica@wsj.com