News Corp. Reveals Breakup Plans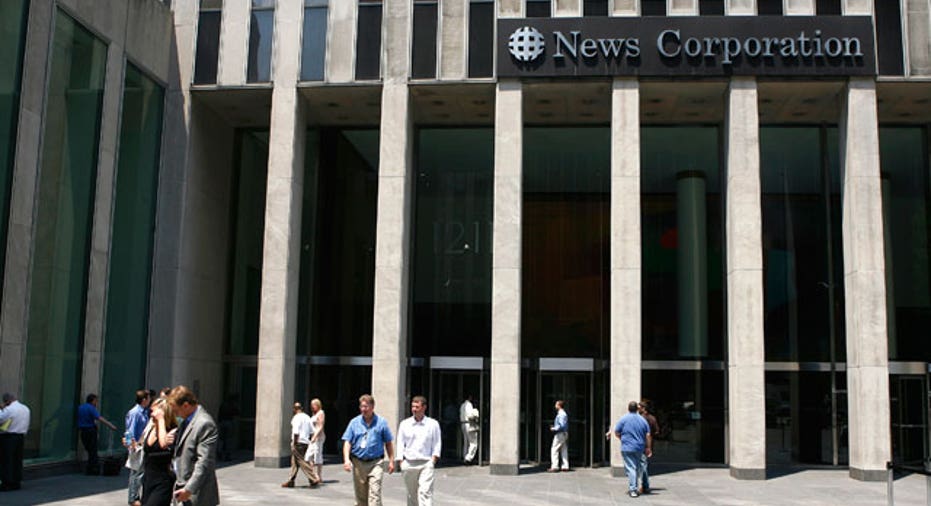 Rupert Murdoch's News Corp. (NASDAQ:NWSA) officially unveiled plans on Thursday to split the media conglomerate into two separate companies in a bet that the sum of its many parts is more valuable than the whole.
The board of New York-based News Corp. approved plans late Wednesday to pursue the plan, which involves dividing the company's publishing properties such as The Wall Street Journal and HarperCollins from its media assets like FOX News Channel and Fox Broadcasting Network.
Shareholders, many of whom had been clamoring for such a move for years, cheered signs in recent days that News Corp. was nearing a split by bidding its shares to their highest level since October 2007.
"We will wow the world as two, as opposed to merely one," Murdoch, CEO and chairman of the company, said in a memo to employees.
Murdoch said if the board approves the separation he would serve as chairman of both companies.
News Corp. is the parent of FOX Business.
News Corp. didn't specify what the new companies' names would be, but said the publishing company would include its plethora of newspapers around the world like The New York Post and The Australian, leading publishing brands, its marketing services company, digital education group and other Australian assets.
The publishing division of News Corp. contributes just 25% of its revenue and only 10% of profits, meaning it would likely have a vastly smaller market cap than the media company.
"Our publishing businesses are greatly undervalued by the skeptics," Murdoch said.
The media company would house News Corp.'s much more lucrative assets, which include cable networks like FOX News, FX and National Geographic Channels, the broadcast network, 20th Century Fox movie studio and pay-TV businesses in Europe such as BSkyB and Sky Italia.
News Corp.'s media assets have raked in about $17 billion in revenue over the past three years, making it one of the strongest media divisions in the industry. However, it does face rising competition from the Internet as Netflix (NASDAQ:NFLX) and other options sap DVD sales and ratings.
"Our distribution assets, globally, are on full throttle," Murdoch said. "These businesses, at the core of an independent media and entertainment entity, will innovate and grow even faster."
The media company may be able to operate more freely without being held back by the phone-hacking scandal that has plagued News Corp.'s newspapers over the past year.
News Corp. said after the transaction closes, shareholders would receive one common share of stock in the new company. Each company would maintain the dual-class structure of common stock. News Corp. cautioned there is no guarantee a split will ultimately come to fruition.
"Our board and I believe that this new corporate structure we are pursuing would accelerate News Corporation's businesses to grow to new heights, and enable each company and its divisions to recognize their full potential," Murdoch said.
Chase Carey would serve as president and chief operating officer of the media and entertainment company, maintaining the role he currently serves at News Corp.
News Corp. said the separation is expected to be completed in about 12 months, subject to shareholder approval, final board okay and a green light from regulators.
Shares of News Corp. slid 1.26% to $22.03 in the wake of the announcement, giving back a chunk of their two-day surge to multiyear highs.
A number of major companies have announced plans to split in recent years, including ITT (NYSE:ITT), Kraft (NYSE:KFT) and Motorola, which became Motorola Solutions (NYSE:MSI) and Motorola Mobility, the latter of which was later sold to Google (NASDAQ:GOOG) for $12.5 billion.