New Zealand to spend billions on fixing hospitals, schools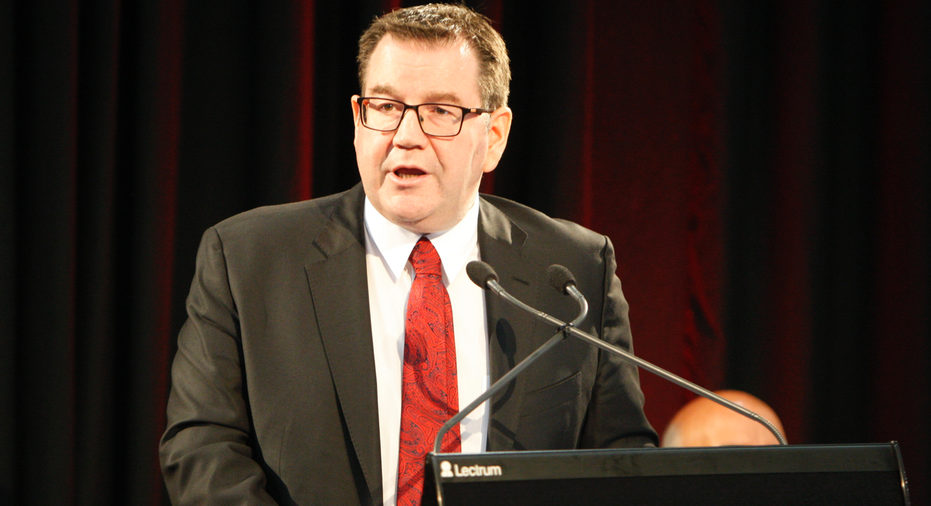 New Zealand's government plans to spend billions of dollars rebuilding rotting hospitals and schools and improving other infrastructure as the economy continues to grow at a healthy clip.
The liberal government on Thursday announced its first budget plan since winning national elections last year. It has ditched tax cuts that were planned by the previous conservative government and put more money into health, education, public housing and foreign aid.
The government predicts it will continue to run a small operating surplus. But the big increase in infrastructure spending isn't fully included in those figures and means the nation will actually add to its debt for at least a few more years.
Still, New Zealand's public debt remains modest compared to the debt levels in many developed countries. Net debt equates to about 22 percent of GDP.
Finance Minister Grant Robertson said the country could afford the new investments and the government would remain financially prudent by sticking to a plan to reduce debt as a proportion of the economy over time.
Recent publicity has highlighted problems with leaking and moldy hospitals. Robertson blamed the previous government for running down infrastructure through an attitude of complacency and neglect.
"We can't continue to have people doubting the quality of our hospitals and our schools," he said.
Robertson said it would take sustained investment over many years to adequately rebuild the health and education systems.
The NZ$82 billion ($57 billion) budget for the coming year allocates an extra 750 million New Zealand dollars ($519 million) to fix the most urgent hospital building problems as part of a larger plan to spend NZ$42 billion ($29 billion) on infrastructure projects over the next five years, a figure that covers everything from building new highways to repairing aging school classrooms.
The health operating budget will increase by NZ$3.2 billion ($2.2 billion) over the next four years as more money is spent on mental health services and making doctor visits cheaper for many people.
The budget also includes plans to increase the number of teachers and police officers and to build new public housing at the rate of 1,600 homes per year to help ease a homelessness problem.
Money is also set aside to plant hundreds of millions of trees as part of a plan to go green and reduce the nation's net carbon emissions to zero by 2050. The government also said it planned to reduce the prison population by 30 percent over the next 15 years by placing certain low-risk offenders back into the community.
Treasury forecasts indicate New Zealand's economy will continue to grow at an annual rate of about 3 percent over the next few years and that unemployment will ease from its current level of 4.4 percent to about 4.1 percent.
Opposition Leader Simon Bridges said the government had broken many of its election promises and was spending money offshore on foreign aid and new embassies that could be better spent at home.
"Borrowing more and taxing more in strong economic conditions makes no sense and risks undoing all the hard work New Zealanders have done over the last few years," Bridges said.