New Zealand to boost Pacific aid as China's influence grows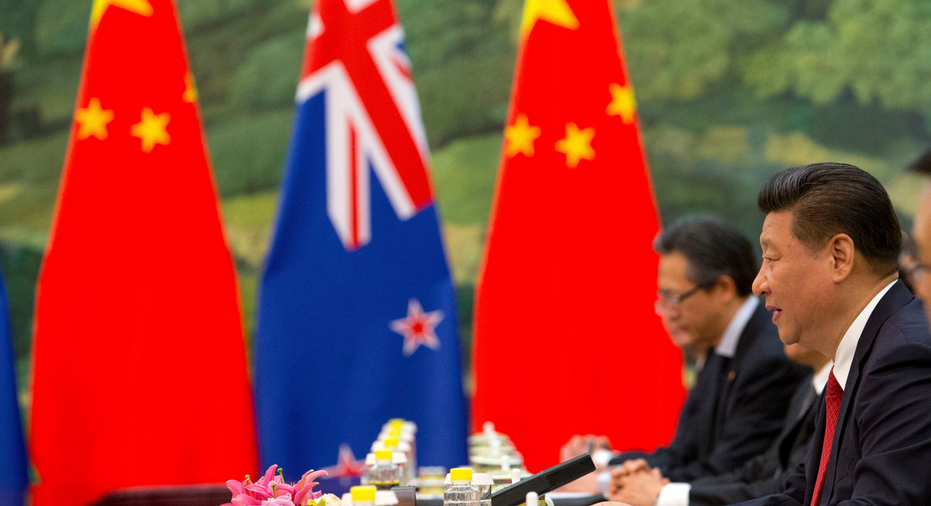 New Zealand announced Tuesday that it plans to significantly boost the amount of aid money it spends in the South Pacific, at a time that international concern is rising about China's growing influence in the region.
Foreign Minister Winston Peters said the government plans to spend an extra 714 million New Zealand dollars ($500 million) over four years in international aid, with most of it directed at the Pacific. He said the so-called "Pacific reset" would make New Zealand safer and more prosperous.
Peters did not specifically mention China in his speech, although he did say the South Pacific region had become an increasingly contested strategic space and that New Zealand had its eyes "wide open" to such trends.
"We strongly believe in being part of a Pacific that is free from military competition, a Pacific that remains free from the shafts of strife and war that affect many other parts of the globe," Peters said. "Put simply: If we're not there some other influence will be."
New Zealand is typically careful not to offend China, which provides a vital market for its milk and agricultural exports. New Zealand became the first developed nation to sign a free trade agreement with China in 2008.
Peters' announcement came ahead of next week's unveiling of the government's annual budget, where the aid increases will be included. The budget will still need to be approved in a parliamentary vote.
Peters didn't specify where the aid money would go, although he highlighted climate change as a priority, saying that it posed an existential threat to some island states.
The extra spending would amount to a 30 percent increase in New Zealand's international aid budget. Peters also announced a planned increase in spending on global diplomatic efforts, including re-opening an embassy in Sweden and adding 50 foreign policy staffers around the world.
Opposition leader Simon Bridges expressed his disapproval of the plan, saying the government was putting diplomats ahead of more important priorities like doctors.
Last week French President Emmanuel Macron and Australian Prime Minister Malcolm Turnbull reminded China to respect a rules-based order in the South Pacific.