New Zealand central bank governor says economy in sweet spot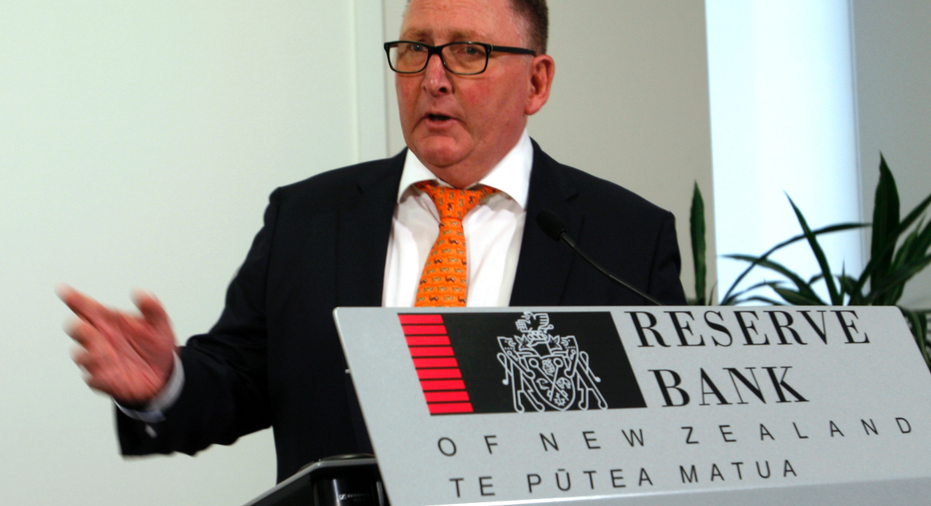 New Zealand's new central bank governor on Thursday said he has started his job with the economy in a sweet spot thanks to robust growth, high levels of employment and low inflation.
Reserve Bank Governor Adrian Orr delivered his first major assessment of the economy in an appearance that was closely scrutinized by economists and currency traders. Orr included a staffer's kid's clip art in his presentation and promised to make the bank's work more accessible to everyday folk.
He elected to keep the nation's benchmark interest rate at a low 1.75 percent, saying it would likely stay at that level for a long time to come.
The New Zealand dollar dropped by about half a U.S. cent after his announcement, and was trading at about $0.69.
Here are some highlights of Orr's first monetary policy statement:
___
INTEREST RATES: Orr said the chances are balanced that the next interest rate movement would be up or down. By the bank's own projections, any move might be a couple of years away. The bank has a dual mandate to keep inflation at about 2 percent and maximize employment. Inflation is running at 1.1 percent while unemployment is 4.4 percent. The economy is growing at 2.9 percent.
Orr said it was an easy decision to keep interest rates steady: "The hard part about it is what to do next, and when," he said.
___
HOUSING: Orr said a big rise in house prices over the past five years has driven an increase in consumption, as people felt wealthier and spent more. House price growth had leveled out, which was a good thing, he said, because many people had become extremely stretched in being able to afford their mortgages.
"We're very pleased to see the heat coming out of that market," he said. "Has it gone far enough yet? Not according to our projections."
___
CHINA RISK: Orr said China remained a concern for the health of the global economy, given the amount and type of debt issued there.
"The very positive thing about China is they have more levers, more instruments than targets, and they can control a lot of this from HQ," Orr said. "So the problems are well identified and they seem highly committed to working through these problems."
___
COMMUNICATION: Orr said a recent survey showed that most people had no idea what the central bank did, something he hoped to change.
"I think our challenge is to speak in plain English, as opposed to in a high-tech scientific language," he said, adding that "We do need to have a richer dialogue."