New York Rents Set Records in August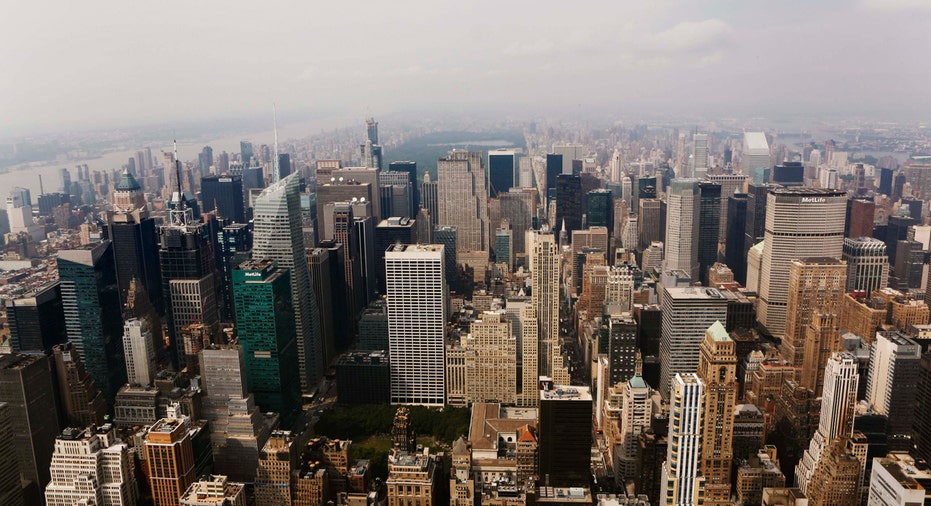 With the local economy perking, average apartment rents climbed to records in August in both Manhattan and Brooklyn.
August is the peak month for rentals in New York. It's when newly hired college graduates, and families looking for apartments before the start of school, hit the market, allowing landlords to raise prices.
This year that search was more expensive than ever, according to several market reports released on Thursday. After setting records for several months, the average Manhattan rent rose slightly further in August, to $3,507 a month, said a Citi Habitats report.
That was about 1% above a peak set in June 2014, said Gary Malin, president of Citi Habitats. He said this suggested that rents, though rising, are hitting a ceiling. "The ceiling relates to people's ability to pay," he said. "Incomes aren't rising so fast."
In Brooklyn, despite worries about a glut from a surge in new rental buildings, market-rate rents rose sharply. The average rent hit a record $3,421, up 7.8% from a year earlier, according to a separate report by Douglas Elliman that covers most of Brooklyn.
Compared with August of last year, rents on two- and three-bedroom apartments rose faster than those for studios and one-bedrooms.
For the most-expensive luxury apartments--the top 10% of the market--rents were up by 5.2% from July and 3.8% from August of 2014.
Jonathan Miller, an appraiser and president of Miller Samuel Inc. who prepared the Elliman report, cited a robust economy, employment growth, and tight lending standards that make it harder for renters to buy. Private employment in the city rose by 3% over the past year, according to the state Department of Labor, producing more competition for apartments.
"I'd say there is no near-term relief in sight," Mr. Miller said. "That is why it is called an affordable-housing crisis."
There were, however, signs of at least temporary relief. The Citi Habitats report said the vacancy rate in Manhattan at the end of the month was higher than in the spring and or last summer, suggesting that prices could drift lower in the fall.
Kristin Curtis, a senior at New York University, spent much of August searching for an apartment with a roommate, going to two or three places a day but finding only "really tiny apartments with slants in them and all sorts of nightmares."
But toward the end of the month, she said, things starting easing up. On Sept. 1 she found a two-bedroom apartment on the third floor of St. Mark's Place with two large windows facing the street. And her broker, Andrew Sacks, was able to negotiate the price down by $100 to $3,000 a month, she said.
Luciane Serifovic, manager of rentals for Douglas Elliman, advises renters who can wait to look for apartments after Thanksgiving, when they'll get a better inventory and lower prices.
Write to Josh Barbanel at josh.barbanel@wsj.com