New Year rally pushes global shares higher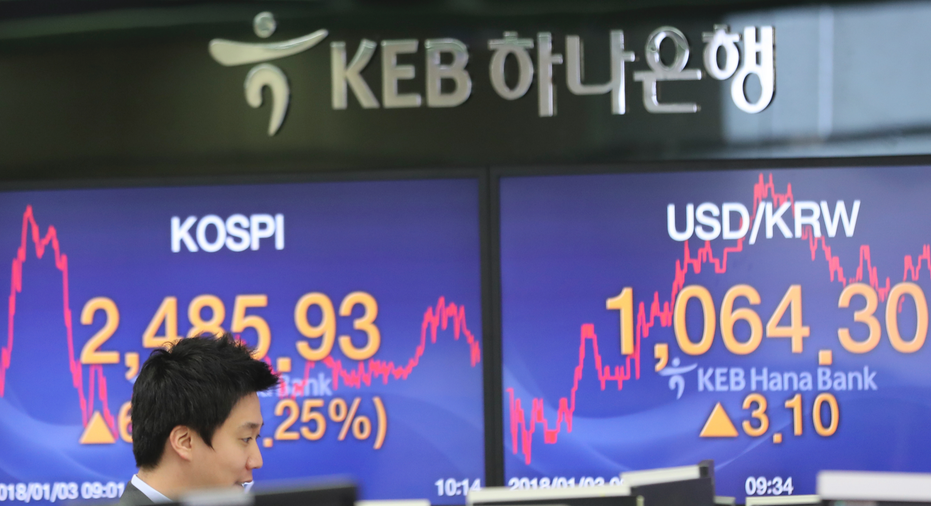 Global stock markets rose on Wednesday, with European shares tracking China-led advances in Asia. Oil prices ticked up on expectations of stronger economic growth.
KEEPING SCORE: Germany's DAX added 0.5 percent to 12,931 and the CAC 40 of France was up 0.4 percent at 5,309. Britain's FTSE 100 was flat at 7,647. The S&P 500 futures were up 0.1 percent and Dow futures rose 0.2 percent, auguring early gains on Wall Street.
ASIA'S DAY: Earlier, Hong Kong's Hang Seng index picked up 0.2 percent to close at 30,560.95 and the Shanghai Composite index jumped 0.6 percent to 3,369.11. South Korea's Kospi added 0.3 percent to 2,486.35 and the S&P ASX 200 in Australia ticked 0.2 percent higher to 6,070.40. Shares rose in Taiwan and Singapore but fell in Indonesia. Markets in Japan were closed for New Year holidays but reopen on Thursday.
INVESTOR OPTIMISM: Gains on Wall Street this week have set the tone, with technology and health care companies in particular starting the new year with strong gains. That helped the Nasdaq composite close above 7,000 points for the first time. The S&P 500 also hit a record. Ric Spooner, analyst at CMC Markets, said "U.S. investors put their money where their mouth is, starting the year with a confidence-boosting rally in cyclical stocks."
ENERGY: Oil prices edged up on expectations of a stronger global economy. Analysts said that protests in Iran have not escalated sufficiently yet to create concerns about the country's crude production. Benchmark U.S. crude added 48 cents to $60.85 per barrel in electronic trading on the New York Mercantile Exchange. It fell 5 cents on Tuesday. Brent crude, used to price international oils, picked up 38 cents to $66.95 per barrel. A rally late in the year sent crude oil to its highest price since June 2015.
BITCOIN: The digital currency was flat at $14,735 by early afternoon in Europe, according to Coindesk. Bitcoin rose briefly after the Wall Street Journal reported that the venture capital firm Founders Fund, co-founded by Peter Thiel, bought around $15 million in bitcoin in mid-2017. The report cited anonymous sources
CURRENCIES: The dollar edged down to 112.27 yen from 112.29 yen. The euro slipped to $1.2024 from $1.2060.