New Stores and Margins: Starbucks Corp. Is Poised to Succeed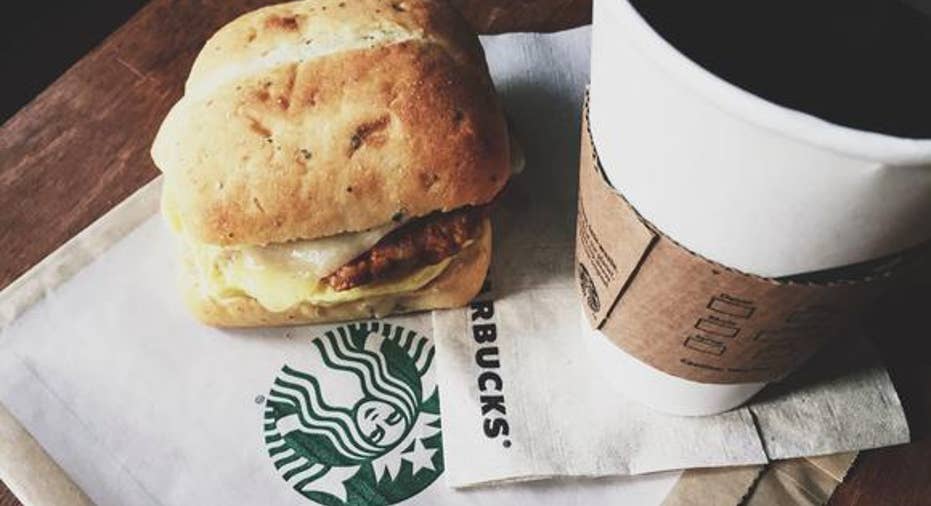 Starbucks delivered another stellar quarterly report for Q1 2016. While the headline numbers are great, it's the number and type of new store openings, where they're being opened, and the effect on margins that has me most excited for the company's long-term future.
Source: Starbucks.
New store growth by regionStarbucks is broken down into three geographic regions: Americas, China/Asia Pacific (CAP), and Europe, Middle East, and Africa (EMEA). Each serves a different purpose in the overall corporate puzzle. Deciding where to put new stores and how to open them will be a major factor in determining Starbucks' success. All three regions showed positive sales growth in Q1, but how they got there reflects their relative maturities and where the best investment opportunities remain.
The Americas, driven by the U.S. home market, is the company's biggest region by store count, revenues, and operating income. It grew sales by 9% -- 4% from a change in transactions (greater number of sales) and 5% from a change in ticket (higher price per sale). This means that Starbucks is successfully getting more customers in the door and generating more sales, on average, from them. New offerings and the increased use of technology contributed to this success. CFO Scott Maw explains why the best is still yet to come, as reported by Seeking Alpha: "The margin improvement we saw in Q1 in the Americas is even more significant when considering that the vast bulk of our partner in digital investments began in our Q2 last year, so we will not begin lapping those investments until next quarter."
This led to an 0.8% increase in operating margin YOY. It's a good sign that Starbucks can continue to improve margins and increase average ticket prices because new store growth continues to slow. It opened only 171 net new stores, compared with 210 in Q1 2015.
CAP sales increased by 5%, with most of the gain coming from change in transactions. This is Starbucks' fastest-growing region, and solid revenue growth can be achieved through new store openings, increased customer awareness, and the building up of a loyalty program over time. A focus on raising revenue through price increases can follow as the market matures.
The company opened 281 net new stores, compared with 234 in Q1 2015, and growth in this region is a long way from slowing down. It has around 2,000 locations in China, which is its second largest market outside the U.S., and expects to grow that number to 3,400 by 2019. The region as a whole supports 5,700 stores in 16 markets and is expected to grow to 10,000 by 2019.If you're walking around your neighborhood, see two Starbucks on every block, and think the growth story is over, keep these figures in mind.
EMEA is the smallest of the three regions and saw only 1% sales growth in the quarter. Nevertheless, Starbucks is investing heavily here by opening 79 net new stores, compared with 58 in the year-ago period. The ability to invest heavily here, and my optimism for future success, stems from the breakdown of these new locations.
Sino-Ocean Taikoo Li Chengdu Store. Source: Starbucks.
Company-owned or licensed? The margin trade-offStarbucks locations are either owned and operated by the company or owned by licensees who buy ingredients and supplies from corporate and pay a recurring fee. There are pros and cons to each, and Starbucks has masterfully benefited from the distinctions.
A company-owned store costs more to get built, open, and running. Once it's open, Starbucks has to worry about the day-to-day operations. Those are the downsides. The upsides are that it can better monitor the quality of both presentation and service, and it keeps all of the profit.
A licensed store can be opened quickly and cheaply, as someone else puts up the financing, and doesn't have to be managed on a daily basis. It's possible that licensees may not keep their locations up to the standards of the corporation, but fees received drop almost entirely to the bottom line.Chipotle Mexican Grill built its company almost entirely using company-owned stores,while McDonald's perfected the franchise model. Operating margins will be higher with a franchise model, but net income is maximized by retaining all of the earnings in a company-owned model, Both have been wildly successful, and Starbucks benefits from a blend of the two.
In the Americas, where Starbucks has the most knowledge -- about real estate, culture, and branding -- about half of the 700 net new locations planned for 2016 will be licensed. In the U.S., most of the new locations will be company-owned (there are currently around 25% more company-owned locations than licensed in the U.S.), and this should contribute meaningfully to net income growth.
In CAP, where Starbucks has had great success, about 600 of the 900 new locations for 2016 will be licensed. Working with a proven operator, such as Sazaby League, which helped bring Starbucks to Japan, can ease the transition into a market with different customs and food culture. There's always the possibility that Starbucks can reacquire these licensed locations, as it did recently in Japan. Working with a partner makes growth cheaper and easier, and improves operating margin as well.
In EMEA, where the company has experienced the most difficulty, most of the 200 new locations for 2016 will be licensed. Licensing shifts most of the risk from the company to the licensee, and this expansion is like an option for the company. If things go well, it will receive some nice royalty payments, and if things don't, its losses are minimized and the China growth story continues to steam ahead.
ConclusionStarbucks is firing on all cylinders. It's increasing margins in its mature markets and rapidly expanding in CAP. Success in EMEA would be a bonus but is not necessary for my investment thesis. This is one of the very best stocks on the market and one that should fit nicely in nearly any portfolio. I recommend taking a deeper look to see if it belongs in yours.
The article New Stores and Margins: Starbucks Corp. Is Poised to Succeed originally appeared on Fool.com.
James Sullivan owns shares of Chipotle Mexican Grill and Starbucks. The Motley Fool owns shares of and recommends Chipotle Mexican Grill and Starbucks. Try any of our Foolish newsletter services free for 30 days. We Fools may not all hold the same opinions, but we all believe that considering a diverse range of insights makes us better investors. The Motley Fool has a disclosure policy.
Copyright 1995 - 2016 The Motley Fool, LLC. All rights reserved. The Motley Fool has a disclosure policy.