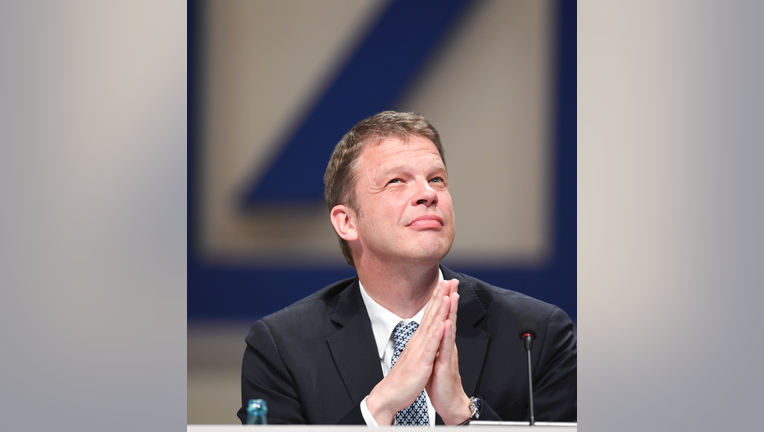 Deutsche Bank's new CEO is telling employees that Germany's biggest lender faces "tough decisions" as it works to return to profit.
Christian Sewing, who has worked for Deutsche Bank for all but two years since 1989, was appointed on Sunday night to replace John Cryan after three years of losses. Sewing acknowledged in a message to employees released Monday that Cryan "led us through an extremely difficult period" and many "greatly appreciate" him.
Sewing said that "we want to and have to become profitable again." He added that there may sometimes have been good reasons for missing cost and revenue targets but it was damaging to the bank.
He wrote: "The new leadership team will not accept this anymore. We'll have to take tough decisions and execute them."