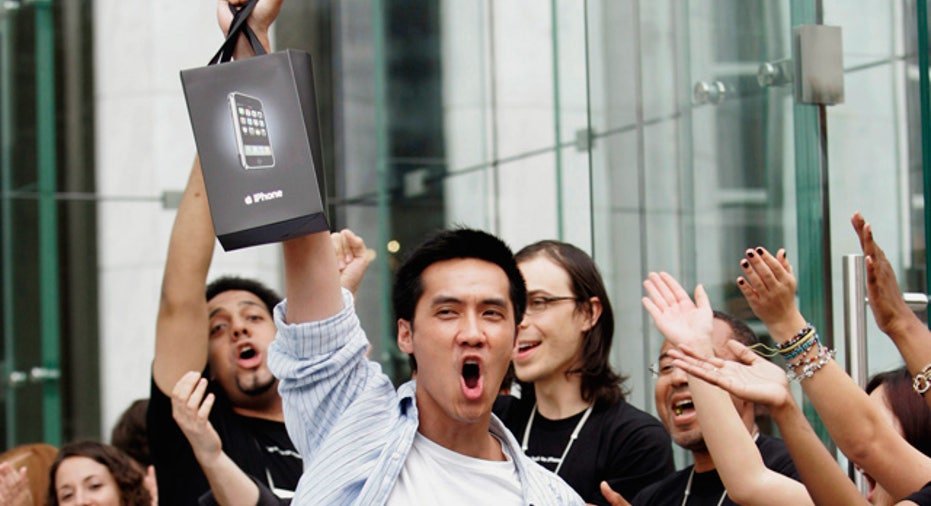 Watch your step -- a tech-savvy Big Brother may be watching you.
A new study shows that Apple (NASDAQ:AAPL) is recording users' locations through a chip in the iPhone and iPad, and while the tech giant has yet to comment on the allegation, it admitted in a letter to lawmakers last summer that it does do just that.
Apple said in a letter dated last July to U.S. Reps. Edward Markey and Joe Barton that it may collect, use and share precise location data, including the real-time GPS of its computers and devices.
"To provide the high quality products and services that its customers demand, Apple must have access to compressive location-based information," the company said in the letter.
The nine-month-old letter was brought to the forefront this week after two researchers uncovered a file on iPhones that keeps a time stamped record of where the phone has been through latitude and longitude coordinates. The file, they say, is unencrypted and stores by default. It has been doing so after since the arrival of the IOS 4 last year.
The researchers, Alasdair Allan, a senior research fellow at the University of Exeter, and Peter Warden, founder of Data Science Toolkit, said they aren't sure why the data is stored and if or how Apple intends to use it.
In the letter, which is now posted on Markey's website, the company says the data is collected anonymously and in a form that does not personally identify the users, though Apple does admit that the information is used by the company and its partners and licensees to provide certain services, such as the MobileMe Find My iPhone app.
The information is maintained by Apple in a secure database that contains data regarding known location of cell towers and WiFi access points, Apple said. The information is stored in a database that is accessible only by Apple, the company wrote in the letter.
Apple warned that by using any location-based services on the iPhone, the user consents to its and its partners' and licensees' transmission, collection, maintenance, processing and use of locations data.
It further notes that users can withdraw this consent at any time by not using the location-based features or by turning off the Location Services setting on the iPhone.
The latest development follows an examination by The Wall Street Journal of 101 smartphone apps, 47 of which sent location information to other companies without users' awareness or consent.