Netflix's Next Billion-Dollar Opportunity Is Not What You Might Think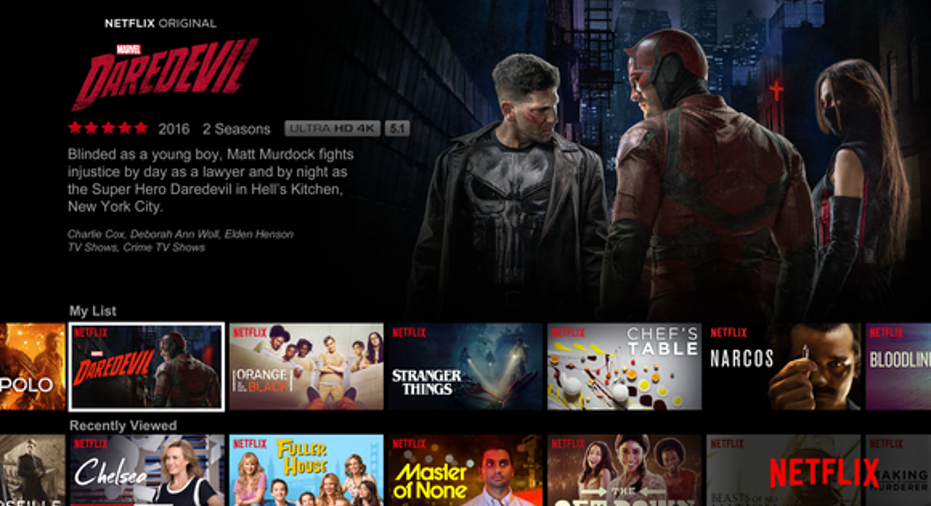 Fans of quality television shows have had much to be happy about over the last few years. In what has been called the golden age of television, there have been significant changes in not only the devices used, but also how shows are consumed. The advent of streaming video and the proliferation of smartphones and tablets have been the catalysts that have transformed content consumption.
Programs that didn't fit into the neat little boxes or conform to the formulas used by studio executives might never have seen the light of day in the past. In recent years, however, those programs are not only produced, but have become huge hits with cult-like followings. One company at the center of that trend is streaming giant Netflix, Inc. (NASDAQ: NFLX). The company is not only responsible for developing the technology that gave rise to streaming, but is largely credited with originating the practice of binge watching or binge viewing -- watching the entire season of a show in one (or several) sitting(s).
Netflix's Stranger Things has become a cultural phenomenon. Image source: Netflix, Inc.
Blockbuster opportunity
RBC analyst Mark Mahaney believes that Netflix could generate sales of more than $1 billion annually from sales of merchandise for its wildly popular original programs such as nostalgic '80s sci-fi thriller Stranger Things, perplexing mystery series The OA, and adult animated comedy BoJack Horseman. In a recently released note to clients, Mahaney said, "We view this as a highly reasonable step by Netflix to further promote and market its original content and other offerings." He further observed that while this will be years in the making, "We see this as a development that signifies the coming of scale of an increasingly ubiquitous global entertainment company."
Netflix merchandising ambitions are still in the nascent stages. In early December 2016, merchandise for pop-culture phenomenon Stranger Things debuted at Hot Topic and its charitable spin-off BoxLunch. After a seemingly successful trial run, Netflix posted a job listing earlier this year for a merchandising and promotion manager to administer licensing of "books, comics, gaming toys, collectibles, soundtrack and apparel" to "establish a licensing and merchandising approach to help amplify fervor around key titles by developing new channels for consumers and communities to interact with Netflix."
Worldwide fan base
Netflix offers movies and TV shows in more than 190 countries to over 100 million subscribers worldwide, and an ever-increasing percentage of those shows are owned by the company. At Goldman Sachs' 25th annual Communacopia Conference last September, Netflix CFO David Wells indicated that over the long term, Netflix plans to have about 50% of its library composed of self-produced content.
Marvel's Daredevilwas a hit on Netflix. Image source: Netflix, Inc.
Emulating the master
Investors looking to understand the magnitude of the opportunity need look no further than The Walt Disney Company (NYSE: DIS), which reported nearly 10% of its revenue -- $1.48 billion -- came from its consumer products and interactive media segment.The two companies collaborate on several highly successful streaming series including Marvel's Daredevil, Jessica Jones, and Luke Cage series, leading to the upcoming The Defenders, though the properties remain with Disney.
Obviously, this has taken decades to achieve and Disney has a far greater treasure trove of intellectual property to draw from, but Netflix has plans to spend $6 billion on content in 2017 alone. This will eventually result in a library of characters that will no doubt provide a rich pool from which to draw. Netflix just reported $2.6 billion in revenue in its most recent quarter, so for now this won't be moving the needle. It does, however, represent a substantial opportunity to engage its fans on another front and builds the foundation for a potential blockbuster future revenue stream.
10 stocks we like better than NetflixWhen investing geniuses David and Tom Gardner have a stock tip, it can pay to listen. After all, the newsletter they have run for over a decade, Motley Fool Stock Advisor, has tripled the market.*
David and Tom just revealed what they believe are the 10 best stocks for investors to buy right now... and Netflix wasn't one of them! That's right -- they think these 10 stocks are even better buys.
Click here to learn about these picks!
*Stock Advisor returns as of April 3, 2017
Danny Vena owns shares of Netflix and Walt Disney. Danny Vena has the following options: long January 2018 $80 calls on Walt Disney and short July 2017 $115 calls on Walt Disney. The Motley Fool owns shares of and recommends Netflix and Walt Disney. The Motley Fool has a disclosure policy.