Netflix Is Ready for Its Next Disruptive Move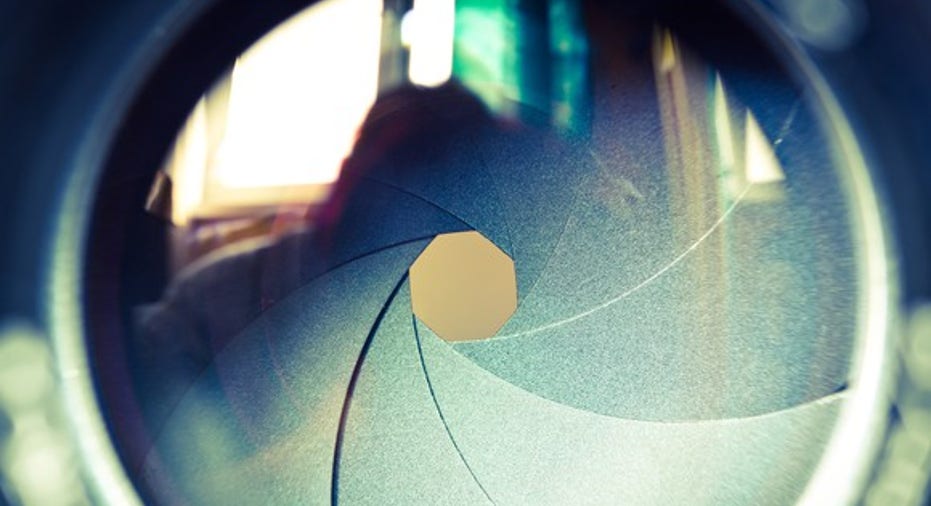 Netflix (NASDAQ: NFLX) recently announced the hiring of Scott Stuber to helm its venture into original, star-driven films. Stuber was formerly vice chairman of worldwide production at Universal Pictures, and most recently at Bluegrass Films (which he co-founded), a production company under the Universal umbrella. That company produced comedies and dramas, including the Ted movies, and it is currently working on a remake of Scarface, according to Deadline.
As an executive at Universal, Stuber managed the production of some wildly successful franchises, including The Fast and The Furious,Meet the Parents, and the Bourne films, as well as prestige pictures like A Beautiful Mind, Jarhead, Seabiscuit, and 8 Mile.
The hire is a coup for Netflix, as Stuber was also reportedly being courted heavily by Viacom tohead Paramount Studios.
Image source: Getty Images.
Big films, only on the small screen?
The new hire is a logical extension for Netflix, which has transformed itself into essentially a streaming version of HBO or Showtime. It licenses or develops its own original television shows and acquires "second window" film rights, which typically start nine months or so after a film has premiered in theaters. Now Netflix appears to be moving into more of a development role, aiming to produce its own big-budget, big-star films to premiere exclusively on Netflix.
Netflix in 2014 signed a deal to make four movies with Adam Sandler, which has so far resulted in Ridiculous 6, The Do-Over, and the upcoming Sandy Wexler. Getting the actor on board might have come about from a combination of studios having less of an appetite to invest in big Sandler films than they had in the past, while Netflix's algorithms revealed a substantial market for Sandler movies.
This new venture promises more as the company works to decrease churn and increase subscribers. As of the end of 2016, Netflix had 49 million domestic and 44 million international subscribers, and the company has mentioned a goal of getting to 200 million eventually.
Netflix can play to the same advantages here that it has over traditional television. In television, ratings are often scrutinized to death, as broadcast TV is paid for by advertisers (who need as many eyeballs as possible), with many quality shows never able to get off the ground, or canceled too soon. By not being dependent on advertisers, Netflix was able to create an assortment of high-quality content that was of interest to enough people for them to stick with a monthly subscription.
Similarly, film studios are under intense financial pressure. The cost of making films is very high, not to mention all of the publicity and advertising, so studios have gravitated more toward blockbuster franchises that sell well not only domestically but overseas. Making a movie for Netflix will allow more of a focus on the movie itself than how it will do.
Even Scorsese is coming to Netflix
Even legendary filmmakers such as Martin Scorsese can have trouble getting their films funded, even when it's a mob drama starring Al Pacino and Robert De Niro! Yes, this is a real project in development called The Irishman. That project reportedly fell through with Paramount.
Enter Netflix with its vast international subscriber base. It reportedly paid for the worldwide streaming rights to the film in February. This is a bold move, and it would be strange if a Scorsese-directed mob film did not get a wide theatrical release. On the flip side, Scorsese and company can have more control and just focus on making the best film they can, without having to worry about studio interference and box office concerns.
Netflix lists eight original films premiering this year under Stuber's oversight. Netflix Chief Content Officer Ted Sarandos said in a press release that Stuber will bring heavy-hitter connections to the streamer: "Scott is well known and respected in the film industry. His innovative work and strong talent relationships should help accelerate the Netflix original film initiative as we enter into a new phase of big global productions with some of the greatest directors, actors and writers in the film business."
Bottom line is the subscriber count
Netflix is taking on the traditional studio development system with the hiring of Stuber and the purchase of The Irishman. With its deep pockets and creator-friendly ethos, the company looks to be on the verge of rearranging the power structure in Hollywood. Investors should focus on subscriber growth and content spend. The company is slated to spend in excess of $6 billion on content this year, so a mere $100 million for a Scorsese-directed mob thriller (the dollar figure being reported with the film) seems like a pretty sensible addition to the content portfolio.
10 stocks we like better than NetflixWhen investing geniuses David and Tom Gardner have a stock tip, it can pay to listen. After all, the newsletter they have run for over a decade, Motley Fool Stock Advisor, has tripled the market.*
David and Tom just revealed what they believe are the 10 best stocks for investors to buy right now... and Netflix wasn't one of them! That's right -- they think these 10 stocks are even better buys.
Click here to learn about these picks!
*Stock Advisor returns as of February 6, 2017
Billy Duberstein has no position in any stocks mentioned. The Motley Fool owns shares of and recommends Netflix. The Motley Fool has a disclosure policy.