Netflix, Inc.'s Worst New Original Series in 2015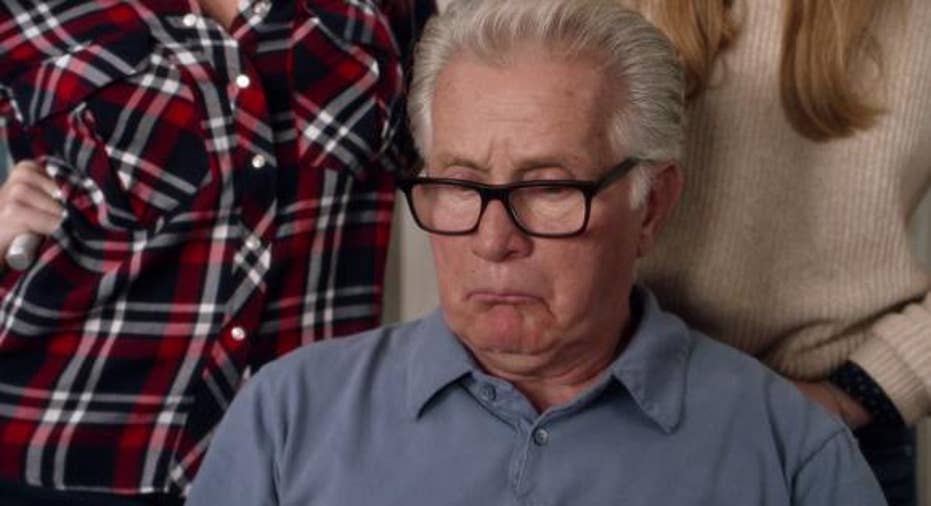 Photo: Netflix.
Netflix is making a ton of original content these days. In 2015 alone, the digital video service premieredfive new drama series, nine comedies for adults (including two animated shows rated MA, for mature audiences), eight kid shows, two deep-dive documentary series, and two full-length theatrical movies. That's not counting a metric heap of stand-alone documentaries, continuations of other networks' canceled series, or stand-up and holiday specials.
That's a grand total of 24 new Netflix original series. Ignoring the caveats listed above, you'd get something like 65 pieces of original content. Next year, the company is planning to release 26 new original shows -- plus a bunch of specials and full-length movies and with the distinct possibility of announcing and releasing several additional titles before 2016 is over.
There was a time when I made an effort to keep up with all of the Netflix originals. But there were only 10 shows on tap in those days. Doing that now would cut into my work and family time. Next year, I'd have to choose between watching everything Netflix makes or, you know, breathing and sleeping. It's getting crazy out there.
I say that as a movie nut with at least some excuse to spend hours on keeping up with the torrential stream of Netflix productions. You probably have better things to do, and just want to make sure that the next binge-watching session is an enjoyable one. So let me mark a couple of potential land mines for you, making them easier to avoid.
The scene in Pretty Lake is pretty disappointing. Photo: Netflix.
The failed experiment I can't blame you if you've never heard of Between. Produced by a triumvirate of small-scale Canadian studios and starring mostly newcomers, by necessity, Between explores conspiracy theories in the context of a disease killing everyone in a small Canadian town called Pretty Lake as soon as they turn 21 years old.
This sounded like potentially meaty fare, and I wanted to like it. But Between turned out to suffer from ham-fisted plotting, flat and unbelievable characters, and moments of face-palm dialogue. Netflix users gave it an average grade of two stars out of five, and critics generally hated it, too.
Moreover, Netflix didn't let me gobble the six episodes of season one down in a single sitting, instead opting for a week-by-week release schedule alongside the Canadian broadcast itinerary. That's not a problem anymore, of course, but I found that stilted presentation hard to swallow. You get used to binge-watching pretty quickly, after all.
In short, this is a failed experiment on several levels. Here's how the Rotten Tomatoes ratings site sums it up: "A poorly acted regurgitation of post-apocalyptic cliches, Between falls short of Netflix's other high quality offerings."
Netflix has signed up for a second season, but I can't say I'm looking forward to it. If you're looking for a quick hit of sci-fi conspiracy fare, you'd have a better time with another Canadian miniseries called Ascension. For a much sharper execution of crazy plot twists, there's British alternative Black Mirror.
Poor Shelley -- she deserved a better fate. Photo: Netflix.
Running out of steam Let me stretch the definition of "new shows" for the next miss. Horror skein Hemlock Grove has been around since 2013, so it's not exactly brand-new. But if you count the third and final season as a series of its own, it's one of the biggest disappointments in recent Netflix history.
The first season started slow, and didn't grow on me very much. But these were the days of low Netflix production volumes, so I stuck with it. The second season rewarded me with personal tragedy and mind-bending twists, and had me drooling for a third outing.
Sadly, Hemlock Grove lost my interest again, only a few episodes into that third season. The show has now run its course. French production company Gaumont International delivered drug drama Narcos to prove that it still has serious drama chops, and I don't think I'll ever finish watching Hemlock Grove.
Netflix itself has so many better series on tap, including far superior horror alternatives such as The Returned, or Fringe. Feel free to indulge in the first two seasons of Hemlock Grove, and bring an extra tub of popcorn for the second slate. But that's where the (blood-curdling, soul-flogging) fun ends. And I wish it hadn't.
I know the feeling, Mr. Sheen. Photo: Netflix.
Where are the laughs? I'm having a hard time getting into some of Netflix's comedies. Yes, even the ones that are supposed to be good.
Take Grace & Frankie, for example. The series features an all-star cast including Martin Sheen, Jane Fonda, and Lily Tomlin. In particular, Tomlin was nominated for a Primetime Emmy, and could still take home a Golden Globe award. It's safe to say that whatever is wrong with this series cannot be blamed on the acting talent.
I suppose someone out there likes the entire product. Netflix has renewed Grace & Frankie for two more seasons, spurred on by the awards-show response, if nothing else. And Netflix users give the show a solid four-star rating.
Maybe it works as a lumbering drama, shining a spotlight on the difficulties of (very) mature relationships. But as a comedy, it falls flat. The corners of my mouth have no memory of even smirking at Tomlin's or Sheen's antics, much less giving way to gut-busting laughter. Maybe I just don't get it, and perhaps I'm not in the target demographic at all. Either way, I'm not enjoying Grace & Frankie.
Likewise, A Wet, Hot American Summer: First Day of Camp sounded funny on paper, but didn't deliver on that promise. And I think you'd have to be a serious Rob Schneider fan in order to enjoy Real Rob -- if such a mythical beast exists at all.
In short, many of the Netflix originals on the comedy side just don't work for this particular viewer. Maybe these shows are right up your alley, but you won't see me recommending them.
From where I sit, Netflix has a much stronger comedy card in The Unbreakable Kimmy Schmidt, and BoJack Horseman works on so many levels that I enjoyed both of the first two seasons more on a second viewing. The company knows how to find and present a great comedy -- Netflix just isn't batting a thousand here.
So there you have it. Netflix swings and misses once in a while, like any other content channel. It's easy enough to find better alternatives to the failures, because the Netflix catalog is both deep and wide-ranging.
The article Netflix, Inc.'s Worst New Original Series in 2015 originally appeared on Fool.com.
Anders Bylund owns shares of Netflix. The Motley Fool owns shares of and recommends Netflix. Try any of our Foolish newsletter services free for 30 days. We Fools may not all hold the same opinions, but we all believe that considering a diverse range of insights makes us better investors. The Motley Fool has a disclosure policy.
Copyright 1995 - 2015 The Motley Fool, LLC. All rights reserved. The Motley Fool has a disclosure policy.