Netflix, Inc. Earnings: International Growth Disappoints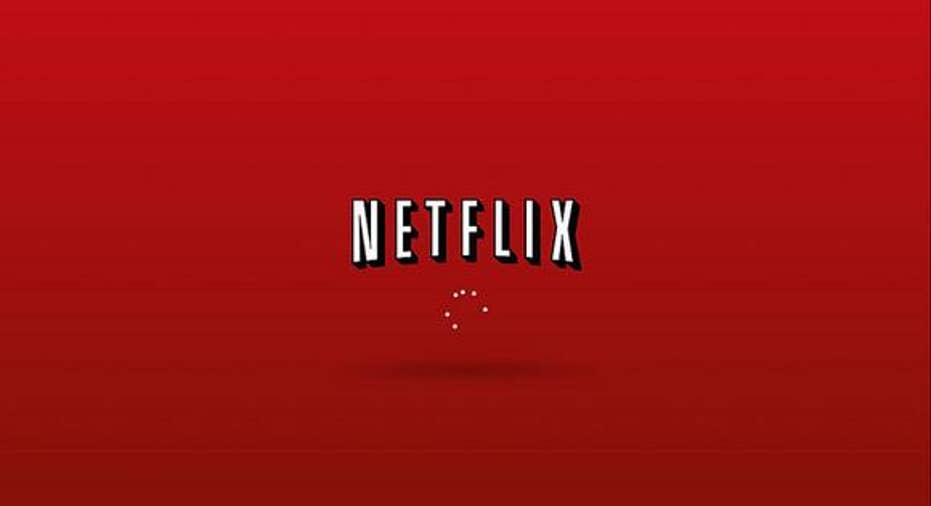 On Monday afternoon, Netflix reported that growth remained strong during the recently ended first quarter. But as a high-flying growth stock trading for nearly 100 times forward earnings, "good" wasn't good enough for Netflix in the eyes of Mr. Market.
Let's take a look at the highlights from Netflix's earnings report.
Solid numbers all aroundFor most key financial metrics, such as global streaming revenue, operating income, and segment contribution profit, Netflix's Q1 results came in very close to what management had projected three months ago.
Netflix key Q1 metrics
| Metric | January Forecast | Q1 Actual |
| --- | --- | --- |
| Global streaming revenue | $1.81 billion | $1.81 billion |
| Operating income | $50 million | $49 million |
| Domestic subscriber adds | 1.75 million | 2.23 million |
| Domestic contribution profit | $416 million | $413 million |
| International subscriber adds | 4.35 million | 4.51 million |
| International contribution profit | ($114 million) | ($104 million) |
Data source: Netflix Q4 2015 and Q1 2016 subscriber letters. Chart by author.
Of these six metrics, the only ones for which Netflix's guidance was off by more than 1% were domestic subscriber additions, international subscriber additions, and international contribution profit. In all three cases, Netflix's Q1 performance exceeded its guidance.
Domestic subscriber growth was particularly impressive. Netflix added 2.23 million domestic subscribers, 27% ahead of its guidance and roughly in line with its performance a year earlier. Netflix stated that growth exceeded the company's expectations "because we underestimated the positive acquisition impact of our major original content debuts."
Investors were hoping for moreA few days ago, I noted that investors were likely to care about one thing more than anything else when interpreting Netflix's Q1 results: international subscriber growth.
Netflix beat its guidance by nearly 4%, adding 4.51 million international subscribers, compared with its forecast of 4.35 million. However, Netflix's international subscriber growth had come in at least 14% ahead of the company's forecast in every single quarter of 2015.
As a result, most investors were probably expecting faster international growth last quarter. The company's much-hyped expansion into 130 new markets back in January further contributed to investors' high expectations.
Netflix went global in January -- building up big growth expectations. Image source: The Motley Fool.
To make matters worse, Netflix projected that it will add 2 million international subscribers in Q2, after adding 2.37 million in Q2 2015. The company attributed this projected growth slowdown to tough comparisons. In Q2 2015, Netflix benefited from a surge of signups in Australia and New Zealand after going live there in late March.
Caution is warranted -- but Netflix should bounce backAfter the Q1 earnings release, Netflix shares dropped precipitously. As of 5:15 p.m. ET on Monday, the stock was down 10.3% in after-hours trading, following a 2.8% decline during the regular session.
Netflix's Q1 earnings report showed that the company has a lot of work left to get to breakeven outside the U.S. -- and even more to make international markets just as profitable as its domestic business. It will need to invest heavily in foreign language support, local content, and marketing in order to stimulate growth in its new markets.
That said, Netflix already has a lot of experience working in fairly diverse international markets. Management has a good idea of what needs to be done, and the company will gradually learn more as it gains experience in its newest markets.
Furthermore, Netflix's strong domestic growth shows that it still has a lot of upside in the U.S. -- a market where it has already demonstrated strong profit potential. Thus, if Netflix shares continue to pull back, long-term investors could get some enticing opportunities in the months ahead.
The article Netflix, Inc. Earnings: International Growth Disappoints originally appeared on Fool.com.
Adam Levine-Weinberg has no position in any stocks mentioned. The Motley Fool owns shares of and recommends Netflix. Try any of our Foolish newsletter services free for 30 days. We Fools may not all hold the same opinions, but we all believe that considering a diverse range of insights makes us better investors. The Motley Fool has a disclosure policy.
Copyright 1995 - 2016 The Motley Fool, LLC. All rights reserved. The Motley Fool has a disclosure policy.