Negotiators optimistic as German govt talks face key week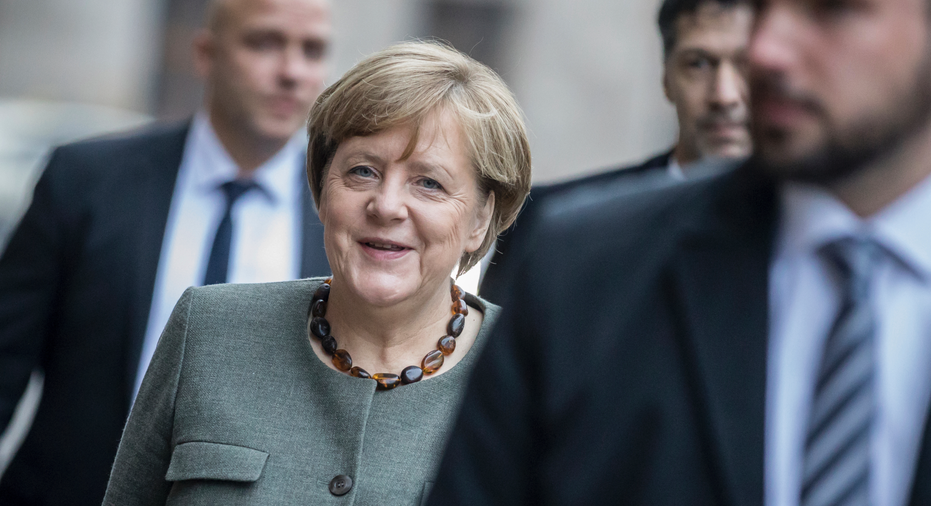 Negotiators from parties in talks to form Germany's next government said Friday they're optimistic ahead of what they called a decisive week, though significant differences remain.
The pro-business Free Democrats and the traditionally left-leaning Greens would join Chancellor Angela Merkel's conservative Union bloc in government if talks succeed. The parties want to decide next Thursday whether there's enough common ground to move from exploratory talks to formal coalition negotiations.
They have never previously joined together in a national German government however, and went into the talks with wide differences on immigration and climate policy, among other issues.
Negotiators have "developed a lot of common ground," Michael Grosse-Broemer, the parliamentary chief whip of Merkel's party, said Friday. "We are looking forward confidently to next week. We face the decisive week."
Still, party officials made clear that many differences still have to be bridged.
"We have set sail, we are moving forward," said the Greens' general secretary, Michael Kellner. But "I would still like more tail wind from all sides."
The Greens signaled this week they may drop demands for a 2030 deadline to phase out combustion engines and shut down coal-fired power stations, while the Free Democrats conceded there's no majority for a wide-ranging tax reform.
In an interview Friday with the weekly Der Spiegel, Free Democrat leader Christian Lindner kept up his party's tough tone on eurozone financial policy. But he said a party that won around 11 percent support in the last election can't "dictate" the way ahead.
The party had wanted the lending capacity of the European Stability Mechanism rescue fund to be gradually reduced and for it to be phased out eventually. But Lindner said the fund has "built up competence" in overseeing European stability targets and added "if the ESM stays, it could become an instrument for more discipline."