NBC News president defends losing Weinstein story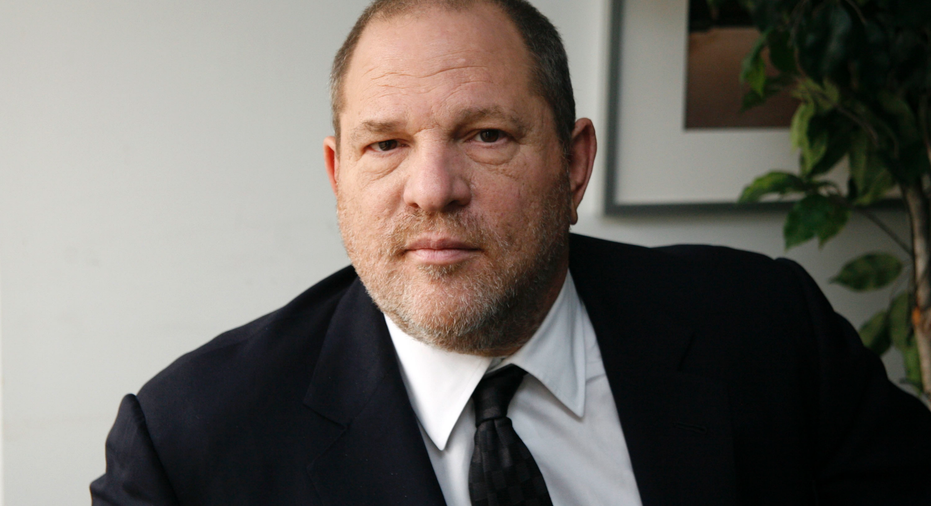 NBC News defended itself Wednesday after questions were raised about whether it had fumbled an explosive story about Hollywood mogul Harvey Weinstein's alleged sexual assaults that network contributor Ronan Farrow broke instead in The New Yorker magazine.
It was the same day NBC came under withering attack from President Donald Trump for a story the network DID report, about whether the president sought in a summer meeting to greatly increase the nation's nuclear stockpile.
Farrow's story, released by the magazine Tuesday, offered new details about Weinstein's alleged behavior with women that followed an investigation published last week in The New York Times. The Times' story led to Weinstein's firing from the film company that bears his name.
Farrow, who had a short-lived daytime show on MSNBC, had been working on the Weinstein story for NBC News. He told MSNBC's Rachel Maddow that earlier this year, he had a woman who granted an on-camera interview about Weinstein's behavior. NBC News President Noah Oppenheim said Wednesday that the network reached a point this summer where it didn't feel all the elements were in place to air a story and didn't stand in Farrow's way when he wanted to take his reporting elsewhere.
Farrow said on MSNBC that he "walked into The New Yorker with an explosively publishable piece that should have been reported earlier and immediately The New Yorker recognized that." He said there were "multiple determinations" at NBC News that he had a story ready to report.
Oppenheim, in remarks he made at a town hall meeting Wednesday that the network released publicly, said that Farrow had greatly expanded the scope of his reporting after taking it to The New Yorker.
"The stunning story, the incredible story that we all read yesterday, was not the story that we were looking at when we made our judgment several months ago," he said.
Farrow said that he had personally been threatened with a lawsuit by Weinstein. Many news organizations that cover Hollywood have faced questions about why it took so long to report on conduct that had allegedly been occurring over many years. Yet it was a difficult story that took bravery for women to come forward with details against one of the most powerful men in their industry.
Oppenheim said "the notion that we would try to cover for a powerful person is deeply offensive to all of us," noting other news organizations that had tried but failed to get the story.
The NBC News leader said NBC had nothing to be ashamed of its decision. Still, questions will remain about why it essentially gave up on the story at that point instead of urging Farrow forward.
"We are going to keep digging," Oppenheim said. "We are going to keep pursuing these stories. We are not always going to be the ones that get it to the finish line, but I think more often than not, we will be."
For NBC News, the questions came a year after another news organization broke the story of then-candidate Trump making lewd comments during a taping of "Access Hollywood," remarks that had been in the archives of the NBC-owned entertainment show for years.
Trump, meanwhile, was furious with NBC on Wednesday for its story about the president's nuclear ambitions as reportedly stated in a national security meeting this summer. NBC last week broke the story about Secretary of State reportedly calling Trump a "moron" this summer.
Trump disputed the truth of Wednesday's story in a tweet, wondering, "at what point is it appropriate to challenge their license?" The Federal Communications Commission regulates what television stations have access to the nation's airwaves.