NBA 2K League has a champ in New York and plans around globe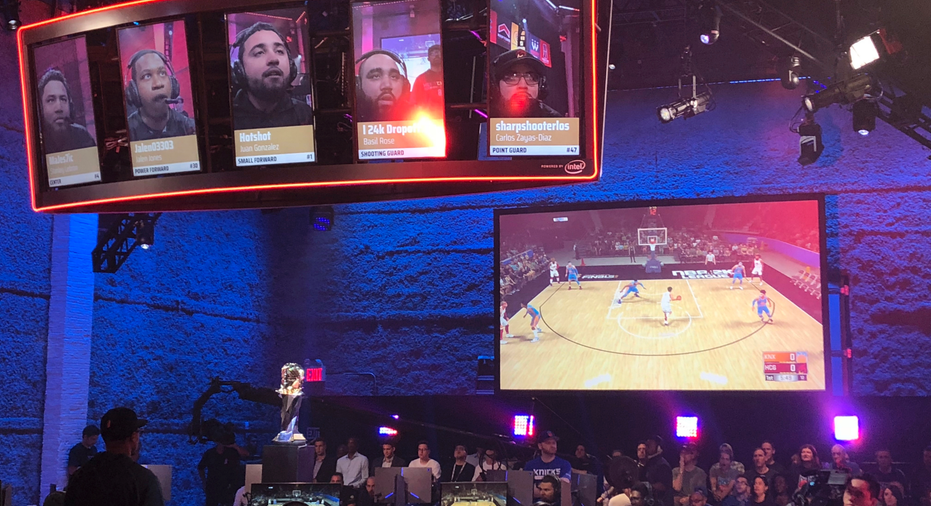 The NBA 2K League's first season ended with a video game version of a real NBA rivalry: Knicks against Heat.
In the future perhaps it's Knicks against London.
Or maybe it's Heat against Shanghai.
"We expect this to be a global league," NBA 2K League managing director Brendan Donohue said Saturday.
"That is on our game plan, though when that happens it's not definitive. But that is our goal."
The season on the screens turned out like it never has on the hardwood. Knicks Gaming, so far down the standings that they had to win a tournament late in the season as the No. 15 seed just to earn the eighth and final playoff spot, then knocked off the top-seeded Blazers to start a postseason roll that culminated with a sweep of the best-of-three series with Heat Check Gaming to win $300,000.
"It's history," finals MVP Nate Kahl said. "I said it earlier, this was the inaugural season, so first-ever championship won, and to bring it to such a mecca of basketball in New York and also big in gaming, I think it means a lot."
This first official esports league operated by a U.S. professional sports league featured 17 teams in its inaugural season, which began in May. The Lakers, Nets, Timberwolves and Hawks have already committed to joining for next season, meaning more than two-thirds of the NBA's 30 franchises will also have a team of gamers.
Donohue said the teams that haven't signed on yet are busy with other NBA business, such as building or renovating arenas or hosting All-Star Games. He doesn't want them to take on an esports entry until they're ready, and he believes eventually they will be.
"And so we fully expect at some point all 30 NBA teams to be a part of this and then beyond that," he said.
Donohue said the season exceeded all the league's expectations, pointing to weekly increases in viewership on Twitch, the streaming service popular with video-game players, and a social media presence that includes more than 1.6 million followers of the league and its teams on social media platforms. The league will continue to explore ways to find even more viewers.
"Right now we're on Twitch and we're focused on being on Twitch. We're focused on them being our partner for a long time," Donohue said. "We'll do whatever we can to make sure we get our product in front of as much of the globe as possible, so we'll talk to partners about how they can help us do that."
The NBA season nowadays heats up once the games have ended, as the draft, free agency and summer league have had as much to do with its popularity as the action on the court.
Donohue thinks the NBA 2K League will be able to keep its fans' attention through the offseason. Plans for an expansion draft in the fall will be announced soon, and NBA 2K19, the 20th anniversary of the game, will be available next month in what Donohue said will be an exciting day for its fan base. (NBA 2K18 sold more than 10 million copies, a record for the franchise.)
And some of the league's players — who competed as themselves, not players on the real the NBA clubs — were already popular in the gaming community from competing in other leagues and tournaments. Donohue expects they'll continue to do so in the NBA 2K League offseason.
Eventually the league hopes to play games elsewhere, with all games this season held at a studio in New York. Esports leagues such as Overwatch and League of Legends have played their competitions in arenas, but there are no plans for that yet.
That's for the future. On Saturday, the focus was on an out-of-nowhere championship season.
"It was magic," Kahl said.
___
Follow Brian Mahoney on Twitter: http://www.twitter.com/Briancmahoney