Navistar, VW will collaborate on electric truck, connectivity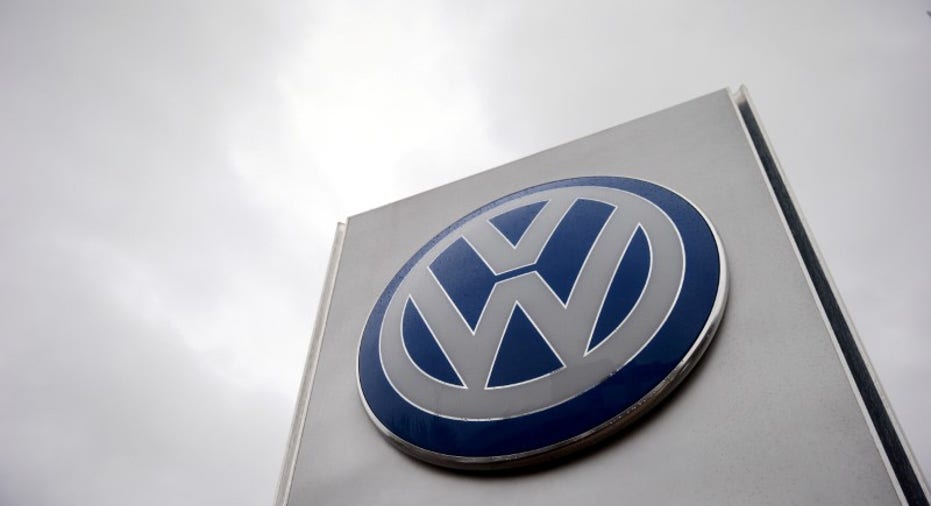 Commercial truck partners Navistar International Corp (NYSE:NAV) and Volkswagen AG's (OTC:VLKAY) Truck and Bus said on Monday they will launch an electric medium-duty truck in North America by late 2019, and develop common hardware and systems to connect trucks to the internet.
Volkswagen Truck Chief Andreas Renschler and Navistar Chief Executive Troy Clarke told Reuters in an interview the companies will also collaborate on the next generation of "Big Bore" diesel powertrains. Volkswagen last year agreed to buy a 16.6 percent stake in Navistar, based in Lisle, Ill. The companies closed the transaction and began collaborating earlier this year.
The companies are on track for projected cost savings of $500 million over the first five years of the alliance, Clarke said in a statement.
Commercial truck makers are investing in electrification as regulators and policy makers have stepped up pressure to curtail or eliminate pollution from diesel engines in big cities.
Navistar shares were trading about 1 percent higher in afternoon trading on the New York Stock Exchange.
The new electric truck for North America will be a Class 6 or 7 truck based on a Navistar vehicle, and aimed at urban delivery customers.
Volkswagen will test nine electric trucks in Austria that will offer payloads of about 18 tons and ranges of about 180 kilometers between charges, Renschler said. Rival Daimler AG said last week delivered the first of a smaller range of electric delivery trucks to customers in New York.
The challenge for vehicle makers is to produce electric trucks that deliver competitive payload capacity and range at a cost that matches or beats the cost of diesel-powered vehicles.
"Ours is an industry where technology adoption is very deliberate," Clarke said.
However, if cities do ban diesel trucks, "we have an offer," Renschler said.
Renschler and Clarke said joint development of common hardware and software for connecting trucks to the internet, and of next-generation large diesel engines, could slash the companies' costs.
Volkswagen plans to launch a cloud-based connectivity platform by the end of the year that will not be tied to a specific vehicle brand, and that will be the basis for the shared system.
The companies plan to ultimately connect 650,000 vehicles, and create a common marketplace for app developers, the companies said.