Natural Gas Power to Set New Record in 2016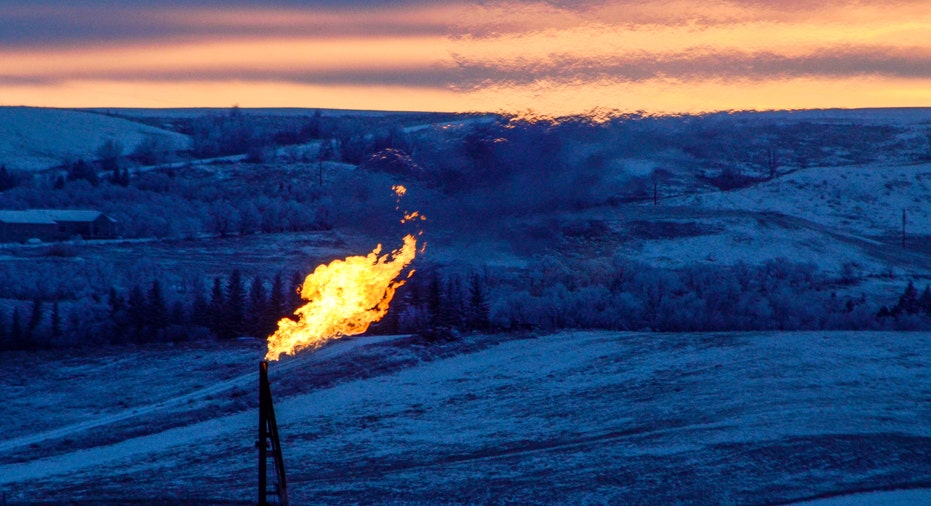 Americans are projected to use a record amount of natural gas to power their homes in 2016, while coal remains on pace to fall behind natural gas for the first time in history.
Natural gas-fired electricity generation will provide an average of 3.8 million megawatt-hours (MWh) per day this year, a 4% increase versus 2015, according to estimates from the U.S. Energy Information Administration. Warmer weather will also drive demand for natural gas to record highs in July and August, when the use of air conditioning typically increases electricity demand.
The EIA noted in a report this week that natural gas has long been ranked second behind coal, the most popular fuel for power plants. However, low natural gas prices—thanks in large part to hydraulic fracturing and shale production in the U.S.—and environmental regulations have weighed on the coal industry. Peabody Energy (OTC:BTUUQ), the nation's largest coal company, is among the many that have filed for bankruptcy.
Utilities have increasingly turned to natural gas, converting coal-fired power plants to burn natural gas.
Natural gas topped coal on a monthly basis in April 2015. Since then, natural gas has been more prevalent than coal in most months. The EIA expects the trend to continue. By the end of 2016, natural gas is expected to account for 34% of electricity generated in the U.S. versus coal's 30% share. That's a wider margin than the EIA's prior estimates. In March, natural gas was expected to only slightly edge coal this year, 33% to 32%.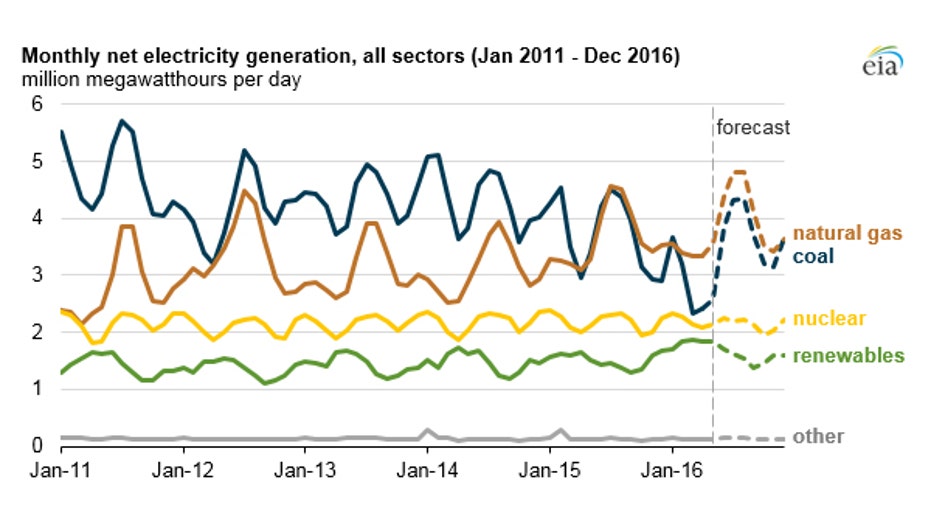 Nuclear power will likely have a 19% share of U.S. electricity generation in 2016. Renewables should hold a 15% share.
After 2016, natural gas may see its share decline for several years because of a projected upswing in prices. The EIA's most recent Annual Energy Outlook said natural gas generation will fall each year through 2020 but rebounds over the next two decades.