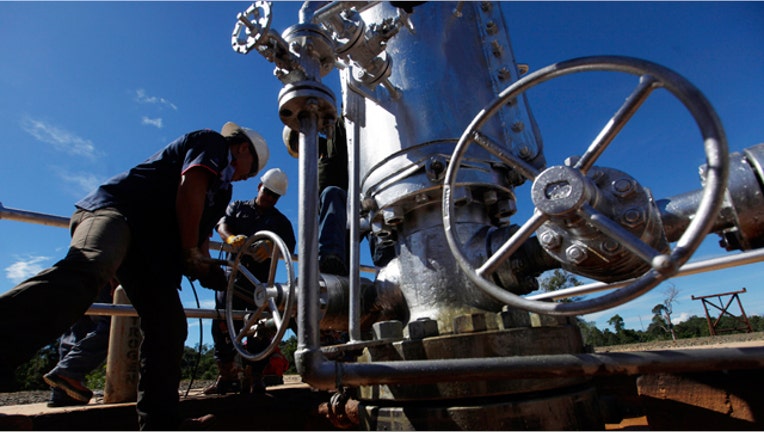 National Oilwell Varco Inc, the largest U.S. oilfield equipment provider, said the worst oil price slump in decades would weigh on its order book for the "foreseeable future" as customers clamp down on spending.
Shares of National Oilwell, which also reported a lower-than-expected quarterly profit, fell as much as 15 percent to $26.10, their lowest in nearly seven years.
A prolonged oil price slump that has now lasted 18 months is forcing producers to find new ways of cutting costs, with many companies now scavenging parts from old equipment rather shelling out money for new purchases.
"We hit a whole new level of pain," Chief Executive Clay Williams said on a call with analysts.
Backlog for capital equipment orders at the company's rig systems unit, which accounts for nearly 40 percent of total revenue, was $6.08 billion at 2015-end, a 52 percent fall from a year earlier.
With no new offshore rigs likely to be built any time soon, outlook for the company's rig systems unit will continue to be challenged, analysts said.
"There is almost nowhere to find shelter in oil and gas during the current downturn, but no sub-sector faces more challenging fundamentals than the offshore rig market," Morningstar analysts wrote in a note.
National Oilwell, which has been cutting costs to counter falling orders, said on Wednesday it laid off 21 percent of its workforce in 2015. It had 63,642 employees as of Dec. 31, 2014.
The restructuring would continue through the first half of 2016, or longer, CEO Williams said.
Net loss attributable to the company was $1.52 billion, or $4.06 per share, in the fourth quarter ended Dec. 31, compared with a profit of $595 million, or $1.39 per share, a year earlier.
Excluding a $1.63 billion charge on goodwill and other intangible assets and other charges, profit was 23 cents per share, much lower than the average analyst estimate of 44 cents, according to Thomson Reuters I/B/E/S.
The Houston-based company's revenue fell 52.3 percent to $2.72 billion.
National Oilwell's stock has lost nearly 50 percent of its value in 2015, steeper than a 21.5 percent decline for the Dow Jones Oil and Gas Titans 30 Index. (Reporting by Anet Josline Pinto and Swetha Gopinath in Bengaluru; Editing by Maju Samuel)