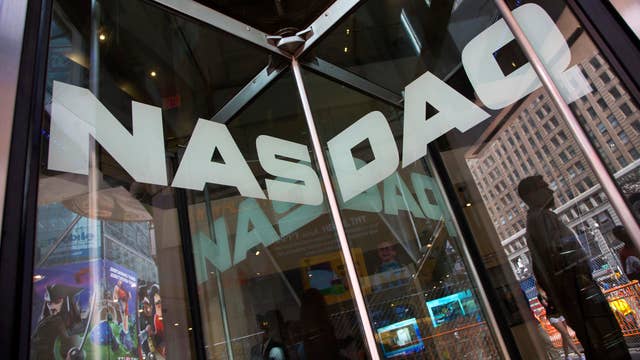 Nasdaq OMX Group (NASDAQ:NDAQ) said a series of "unprecedented events" ignited the so-called Flash Freeze last week that caused a halt in Nasdaq-listed securities.
The exchange operator said a slew of "technology events" caused a veritable perfect storm on August 22, forcing it to shut down trading on Nasdaq-listed financial products to stave off broader issues. The problems centered around the Securities Information Processor -- a system operated by Nasdaq that allows other exchanges to process orders of Nasdaq securities.
"A number of these issues were clearly within the control of NASDAQ OMX," Nasdaq said in a statement "As the Securities Information Processor (SIP) for NASDAQ stocks, we are responsible for them, regret them, and intend to take all steps necessary to address them to enhance stability and functionality of the markets."
Still, Nasdaq didn't leave the blame completely on itself, saying "other issues contributing to the halt are more endemic to technology issues across today's complex markets and will require a broader industry-wide effort to resolve."
Indeed, Nasdaq specifically said NYSE Arca, an all-electronic platform operated by NYSE Euronext (NYSE:NYX), sent a "stream of quotes for inaccurate symbols" and as many as 20 connect and disconnect requests early that day, which "consumed significant resources."
A NYSE spokesperson declined to comment on the matter. However, a person familiar with NYSE's thinking said the operator of the Big Board believes Nasdaq should have had the ability to throttle its input into the SIP system and the burst of requests from NYSE Arca shouldn't have caused a meltdown like the Flash Freeze seen last week. The person said NYSE believes this hasn't been a problem before.
Nasdaq vowed to research methods of bolstering the systems in question. The company also said it would conduct a "comprehensive review" of its communication policies in light of criticism that it was too slow to explain exactly what was happening.
Trading in Nasdaq-listed securities was down for 178 minutes that day -- and only reopened with 35 minutes to go before the closing bell on Wall Street. Among the many instruments halted were shares of Apple (NASDAQ:AAPL), Google (NASDAQ:MSFT), Microsoft (NASDAQ:MSFT) and other big-name firms.
Charlie Gasparino contributed reporting.