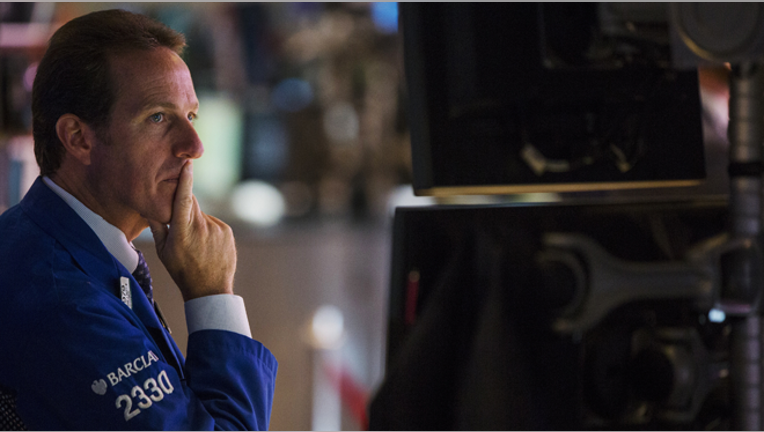 FOX Business: Capitalism Lives Here
After a one-day rally, Wall Street resumed its selloff as traders dumped biotechnology and technology stocks in favor of safer names. Safe havens like gold and Treasury bonds performed well, too.
Today's Markets
As of 1:47 p.m. ET, the Dow Jones Industrial Average fell 196 points, or 1.2%, to 16242, the S&P 500 dipped 30 points, or 1.6%, to 1843 and the Nasdaq Composite plummeted 112 points, or 2.7%, to 4073.
The S&P 500, Nasdaq and Dow all posted their best days since early March on Wednesday, as traders cheered dovish minutes from the Federal Reserve's last policy-setting meeting.
However, that optimism fading quickly on Thursday. The biotechnology and technology sectors took a beating as traders resumed their rotation into defensive sectors like utilities, consumer staples and telecommunications. Indeed, the closely-watched Nasdaq Biotechnology Index plummeted 4.5% and the broader composite took its biggest hit since June 2012.
"This is a nasty whipsaw yet again," said Micahel Block, chief strategist at Rhino Trading Partners. Block said there is "no fundamental reason" for the swift move lower.
Traders kicked off the day with alarming data on China's economy. Exports in the world's No. 2 economy plummeted 6.6% year-over-year in March, confounding economists who forecast a 4.8% increase.
"We believe that economic momentum may have stalled temporarily in March, with the official PMI picking up slightly," analysts at Nomura wrote in a note to clients.
"There is scope for the government to stay the policy course and not announce new easing measures in April as it waits to see how the economy responds to the set of fiscal easing measures announced in recent weeks."
On the U.S. front, the Labor Department said the number of Americans filing for first-time unemployment benefits fell to 300,000 last week from an upwardly-revised 332,000 the week prior. The reading was the lowest since May 2007. Economists expected claims to fall to 320,000 from an initially reported 326,000.
A separate report from Labor showed U.S. import prices climbed 0.6% on a month-to-month basis in March, topping expectations of a 0.2% increase. Meanwhile, export prices jumped 0.8% in the biggest increase since 2012, while economists forecast a 0.2% advance.
In corporate news, Bed Bath & Beyond (NASDAQ:BBBY) shares tumbled after the housing goods retailer revealed a worse-than-expected outlook.
U.S. crude oil futures fell 19 cents, or 0.18%, to $103.41 a barrel. Wholesale New York Harbor gasoline dipped 0.62% to $2.99 a gallon. Gold jumped $18.10, or 1.4%, to $1,324 a troy ounce.