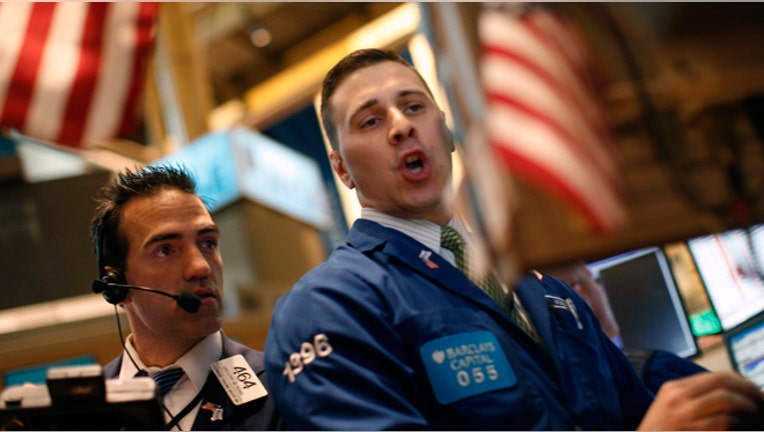 FOX Business: Capitalism Lives Here
The Nasdaq closed above the 4000 mark for the first time since September 2000 as tech stocks outperformed.
Today's Markets
The Dow Jones Industrial rose 0.26 point, or 0.00%, to 16073, the S&P 500 gained 0.27 point, or 0.01%, to 1803 and the Nasdaq Composite advanced 23.2 points, or 0.58%, to 4018.
The S&P 500 and Dow have stolen the spotlight this year -- hitting record high after record high. And indeed, the blue-chip average hit a record for the fourth session in a row Tuesday. However, the Nasdaq took center stage on the day -- closing above 4000 for the first time since 2000. While it represents a significant milestone -- the Nasdaq is still far off its dot-com era high of 5048.62.
The housing market has been cited as a key component of the U.S. economic recovery. While the rebound has been patchy, the market had generally been improving at an increasing pace. However, concerns about when the Federal Reserve will begin tapering its vast bond-buying program caused interest rates to rise over the summer, putting pressure on the burgeoning rebound.
According to a S&P/Case Shiller report, home prices in 20 major U.S. cities rose 0.7% on a non-seasonally adjusted basis in September, compared to estimates prices would at a slightly faster rate of 0.8%. Prices were up 13.3% year-over-year, the biggest increase since 2006.
Meanwhile, the Commerce Department said permits to construct new homes jumped 6.2% to an annual rate of 1.03 million units in October from the month prior, the highest reading since June 2008. Economists expected the number of permits to hit 930,000. The Commerce Department said housing starts for October will be released in December.
The Conference Board's gauge of consumer confidence fell to 70.4 in November from 72.4 the month prior. Economists were looking for an increase to 72.9 The gauge has added significance since the key holiday shopping season is about to kick off on Black Friday.
On the corporate front, Tiffany (NYSE:TIF) shares rallied after the jewelry retailer posted considerably stronger-than-expected quarterly results. Hewlett-Packard (NYSE:HPQ) is set to report after the closing bell.
In commodities, U.S. crude oil futures climbed 41 cents, or 0.44%, to $94.50 a barrel. Wholesale New York Harbor gasoline rose 0.28% to $2.688 a gallon. In metals, gold ticked higher by $4.60, or 0.39%, to $1,246 a troy ounce.