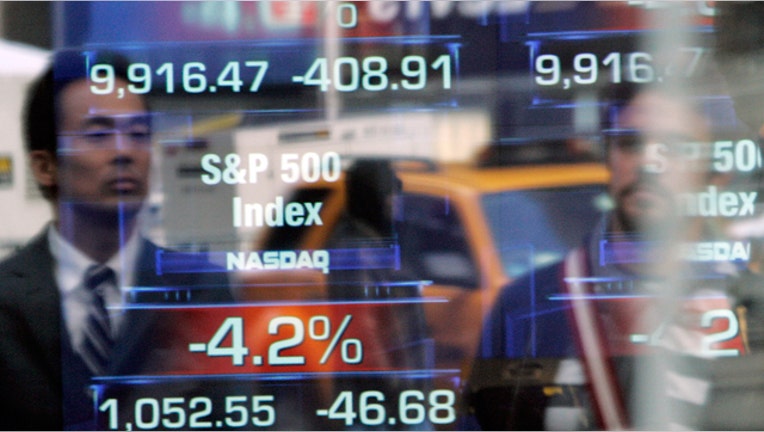 The Nasdaq Stock Market canceled a slew of trades in nine large-cap stocks like AT&T (NYSE:T) and Citigroup (NYSE:C) on Thursday in the wake of apparently erroneous transactions.
The decision came after the exchange operator said it was investigating "potentially erroneous" trades involving a cluster of stocks listed on NYSE Euronext's (NYSE:NYX) New York Stock Exchange.
Nasdaq said it is canceling all trades in the 59-second gap prior to the 9:30 a.m. ET market open greater than 10% away from the prior day's consolidating closing price for the following stocks: Citigroup, Goldman Sachs (NYSE:GS), Hewlett-Packard (NYSE:HPQ), AT&T, Western Union (NYSE:WU), Wells Fargo (NYSE:WFC), Sprint Nextel (NYSE:S) Kroger (NYSE:KR) and Ventas (NYSE:VTR)
Nasdaq said trades it had been investigating will stand in the following stocks: Hess (NYSE:HES), IBM (NYSE:IBM), Reynolds America (NYSE:RAI), Leucadia National (NYSE:LUK), Salesforce.com (NYSE:CRM) and Molson Coors (NYSE:TAP).
Nasdaq, which is owned by Nasdaq OMX Group (NASDAQ:NDAQ), said its decision cannot be appealed and was not coordinated with other exchanges.
It's not clear yet where the apparently erroneous trades were executed nor what caused the problem.
New York-based NYSE Euronext said the trading issues were not caused by NYSE.
"Everything operated smoothly on our side," said a NYSE spokesman.
U.S. exchanges have suffered a number of stumbles in recent years due to technical issues, including the flubbed May initial public offering of Facebook (NASDAQ:FB) on Nasdaq.
Shares of Nasdaq slid 0.25% to $24.24 on Thursday afternoon, while NYSE Euronext declined 0.88% to $23.23.
FOX Business reporter Adam Samson contributed to this report.