Mylan to Launch Generic to EpiPen Injection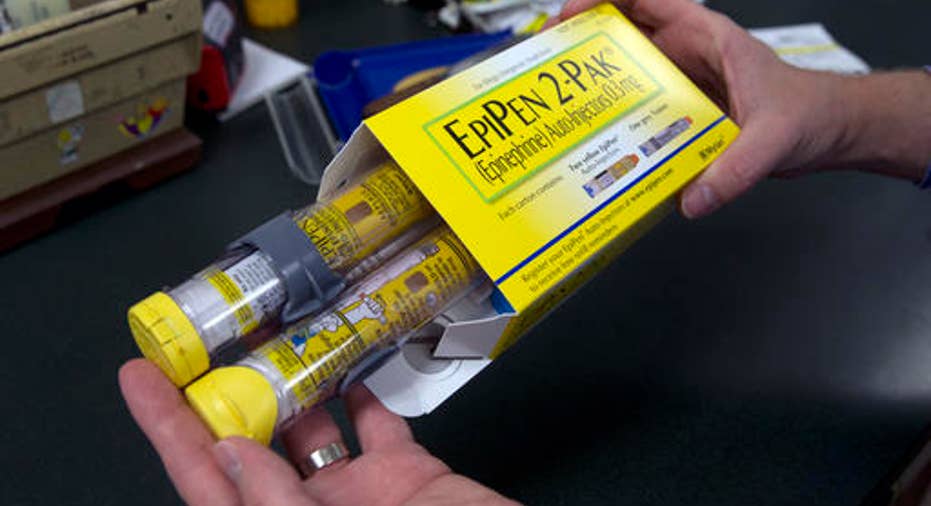 Mylan said on Monday it would launch the first generic to its allergy auto-injector EpiPen at a discount of more than 50 percent to the branded product's list price.
The company reduced the out-of-pocket costs of EpiPen for some patients last week amid a wave of criticism from lawmakers and the public over the rapid escalation in the product's price in the past few years.
Mylan said it expected to launch the generic product "in several weeks" at a list price of $300. The branded product costs about $600. EpiPen cost about $100 in 2008.
Mylan is the latest company to be caught up in the growing outrage at apparently egregious drug price increases. Valeant Pharmaceuticals International and privately held Turing Pharmaceuticals have both been publicly excoriated for similar price increases.
EpiPen, which Mylan acquired in 2007, are preloaded injections of epinephrine (adrenaline) used in case of a dangerous allergic reaction known as anaphylaxis that could cause death if untreated.
Anaphylaxis can occur in as little as a couple of minutes of exposure to the allergen, which can come in the form of food such as peanuts or insects such as bees. Certain medications or latex can also cause a severe reaction.
Netherlands-based Mylan said it also intends to continue to market and distribute branded EpiPen.
Mylan's shares were up about 1 percent at $43.53 in premarket trading. The stock had fallen 12 percent last week.
(Reporting by Ankur Banerjee in Bengaluru; Editing by Savio D'Souza)