Murders fall in El Salvador, but citizens still fearful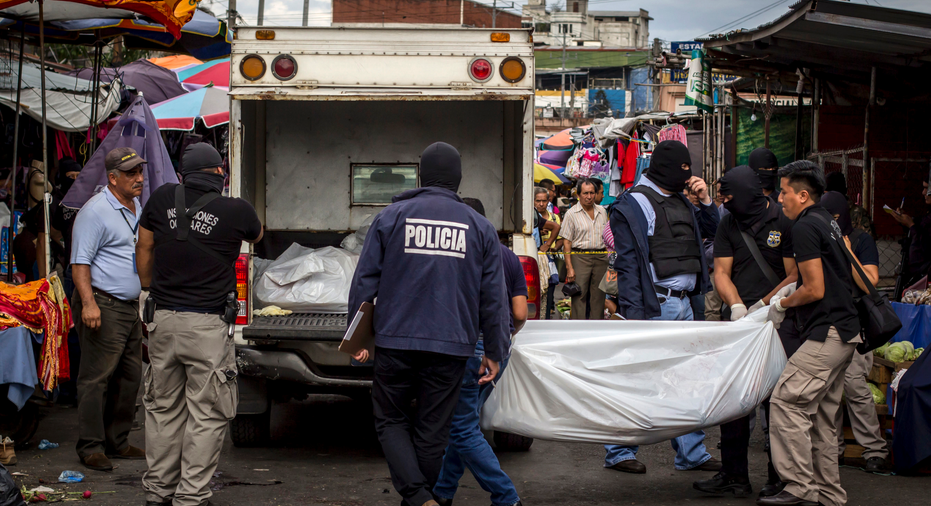 El Salvador has registered its second consecutive year of fewer murders, but the nearly 4,000 killings in 2017 still leave the country among the world's most deadly.
National Civil Police Director Howard Cotto says that 2017's 60.8 murders per 100,000 residents was the second year of at least a 20-point drop since El Salvador had the world's highest murder rate in 2015 of 104 murders per 100,000 residents.
Cotto also said in a news conference Wednesday that police killed 413 alleged criminals in 2017. Forty-six police officers were killed, as well as 23 members of the military.
Security expert Ricardo Sosa credited security forces' strategy and enhanced measures against incarcerated gang leaders.
But he noted that security remained the primary concern for citizens who still perceive the country as unsafe.